Find Your WiFi Password on Windows 10
One of the most common reasons to find your Wi-Fi password is to use it on another PC or device to connect to your Wi-Fi network. Here's how. More ...
Fundamental Digital Logic Gates
All the advanced features of the most powerful computers, such as mulicore and parallel processing are done with digital logic. In this article I explain the fundamental concept of digital logic in simple and clear language so that anyone can understand it. More ...
Introduction to HTML
A Web server sends the response to the client browser with a set of instructions written in HTML (HyperText Markup Language). HTML consists of tags that define the structure of a web page. It is the standard markup language for documents to be displayed in a web browser. More ...
Inkscape Text Kerning
Although Inkscape might be considered a vector drawing application, it is also a powerful typographical design program. Actually Text Kerning is not a good title for this article because in it I will cover all the different typographical adjustments you can make in Inkscape. More ...
View a Brief List of Windows 10's Recent Problems
Windows 10 Problem Report and the reliability history chart give you some information about your computer's problems without the overwhelming detail provided by other tools such as Event Viewer. More ...
Easy CSS 3D Text Effect
You can give high-visibility to specific text on your webpage by giving it a 3d effect. Using the CSS text-shadow property You can easily turn your text to 3D. More ...
Inkscape Text on Path
One of the most amazing things Inkscape can do, and one of the easiest, is to place text on a curved path. You can even make the text go in a circle. More ...
SVG Basic Shapes Tutorials
This is an introduction to SVG (Scalable Vector Graphics) and tutorials with examples on how to use simple code to draw basic shapes. More ...
Regular Expressions Subexpressions
In this article you learned how to use subexpressions to rearrange matches in a regular expression and how to replace the value of a subexpression match in the results. More ...
Inkscape Exercise: Draw Photorealistic Sphere
Although Inkscape is a 2D drawing application, it is quite capable of drawing photorealistic 3D images. To demonstrate this capability, in this article I show you, step-by-step how to draw a photorealistic sphere. More ...
Inkscape Layers and Z-Order
Inkscape's use of the Z axis is represented by layers and is called z-order. When you first draw an object on an empty canvas, it has a z-order of 1. If you draw a second object, it has a z-order of 2. If you draw a third object, it has a z-order of 3 and so on. More ...
Basic Inkscape Text
This article just touches on the basics of using text in Inkscape. Through the use of gradients, filters, and textured fills, what you can do with text in Inkscape is just about unlimited. More ...
IPv6 Address Compressor Expander
Enter the IPv6 address in the top text box. Click on the appropriate button: Omit Leading Zeros, Consolidate Zeros Segments, Expand Zeros Segments, Replace Leading Zeros. The formatted address will appear in the bottom text box. More ...
Area of an Ellipse Calculator
It's easy to calculate the area of an ellipse because it's similar to calculating the area of a circle ecept instead of Pi times the radius squared, its Pi times the long axis times the short axis. More ...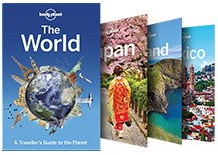 Unlimited Access to Over 1 Million Titles
Read or listen anytime, anywhere, on any device with the Kindle app. Enjoy unlimited access to over 1 million titles. Browse this month's popular mgazines. Listen to thousands of books with Audible narration.
30 Day Free Trial Renews at $9.99/month afterwards. Cancel anytime.
Guilty Because You're a Human Being
Lets say traffic is backed up at an intersection, but a driver rapidly comming up on the intersection is distracted. They fail to apply the breaks, but their vehicle is equipt with an automatic braking system, so at the last minute the computer applies the breaks, bringing the vehicle to a screaching stop.
A driver in a vehicle behind the one with the automatic braking system can't be expected to see through the vehicle in front of them to see that traffic is backing up. And vehicle behind the one with the automatic braking system does not itself have an automatic braking system. So, dispite the best human reflexes, it rear ends the vehicle with the automatic braking system.
What we have is a human driver trying to compete with a computer controlled radar braking system. But the human driver is guilty by default because they rear-ended the vehicle in front of them. In other words, the second driver is guilty because they are a human being and not a computer controlled radar braking system.
The Truth About the Second Amendment

Amazon Warehouse Deals Amazon Warehouse offers great deals on quality used, pre-owned, or open box products. With all the benefits of Amazon fulfilment, customer service, and returns rights, we provide discounts on used items for customer favorites: such as smartphones, laptops, tablets, home & kitchen appliances, and thousands more. For each used product we sell, we thoroughly test the condition of the item and provide detailed descriptions to make it easier for you to make a decision.