Windows 10 Disable Aero Snap and Shake
With Aero Snap and Shake Windows does what it wants to do, not what you want it to do. More ...
Introduction to Operating Systems
An operating system is software that acts as an intermediary between a computer user and the computer's applications and hardware. An operating system can be viewed as a resource allocator. Resources might be CPU time, memory space, file storage space, and input/output (I/O) devices. More ...
Easy CSS 3D Text Effect
You can give high-visibility to specific text on your webpage by giving it a 3d effect. Using the CSS text-shadow property You can easily turn your text to 3D. More ...
Minispreadsheet Instructions
This is the instructions for Minispreadsheet. Minispreadsheet is a tiny extremely easy to use spreadsheet. You can type text or a number into a cell, that's it. You can also apply simple formulas to a cell. More ...
Find Your WiFi Password on Windows 10
One of the most common reasons to find your Wi-Fi password is to use it on another PC or device to connect to your Wi-Fi network. Here's how. More ...
Self-Esteem and Success
A person with high self-esteem believes that they are a worthwhile and important person. A person with low self-esteem believes that others are better than them, and that they deserve to treated badly by others. More ...
Basic Inkscape Text
This article just touches on the basics of using text in Inkscape. Through the use of gradients, filters, and textured fills, what you can do with text in Inkscape is just about unlimited. More ...
Inkscape Text on Path
One of the most amazing things Inkscape can do, and one of the easiest, is to place text on a curved path. You can even make the text go in a circle. More ...
Minispreadsheet
Minispreadsheet is a tiny extremely easy to use spreadsheet, You can type text into a cell, you type a number into a cell. A formula is a simple list of cells with basic mathematical operators between them. If you change the number in a cell used in a formula in a different cell, the value in the cell with the formula will be updated. More ...
Speed Up Windows 10 by Disabling Trivial Visual Effects
Does your Windows 10 PC perform annoyingly slow? You may be able to get a significant performance boost by disabling unnecessary visual effects. Here's how. More ...
Easy CSS 3D Mouse-over Pressed Text Effect
I provide easy CSS code for 3d text when you move your mouse pointer over the 3D text shown above, the text will appear to be pressed. In this example, I configured the 3d text in a link. More ...
A Brief Introduction to 3D Printing
Previously, the only ways to create 3D objects was casting and molding. 3D printing involves creating an object by laying down layer over layer of material, building the object from the bottom up. 3d printing is great for rapid prototyping. 3d printing is also a great way for a home artist to express their creativity. More ...
Learn Assembly Language Programming on Raspberry Pi 400
One of the easiest ways to learn assembly language programming is on the Raspberry Pi 400. The Raspberry Pi 400 is a complete personal computer built into a compact keyboard. More ...
What is a Regular Expression?
A Regular Expression (regex) is a sequence of characters that define a pattern that allows you to search, match, locate, replace, manipulate, and manage text. Regular expressions are very powerful, but also difficult to understand and complicated to use. More ...
A Handful of Useful Run Commands: calc, notepad, wordpad, voice recorder, control
The Run dialog box which can be opened by pressing the [Windows] + [R] keys. Run dialog box is a rapid way to open programs. Here are some quick and useful Run commands. More ...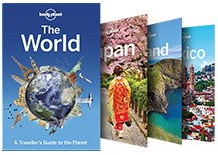 Unlimited Access to Over 1 Million Titles
Read or listen anytime, anywhere, on any device with the Kindle app. Enjoy unlimited access to over 1 million titles. Browse this month's popular mgazines. Listen to thousands of books with Audible narration.
30 Day Free Trial Renews at $9.99/month afterwards. Cancel anytime.
Custom Search