Careers

Choose a Career
How to Choose or Change Your Career, what Career Personality Type Are You? Top in-Demand Careers, unique careers for unique people.

Finding a Job
How to find a job, choosing the best format for your resume, ten things to never put on your resume, how to use the Internet in your job search.

Success at Work
Information about how to succeed at work. Become a more valued employee, learn to manage your time, working with your fellow employees and your boss. Cliques and politics at work. Working with idiots and working for a bad boss.
This book will show you how to be an employee who is respected and valued by the company. You'll learn how to get along with your boss and fellow employees, and you'll learn how to maintain a level of high productivity and make important contributions to the mission of the company. In short, this book will make you look forward to going to work each morning. Click here to learn more.
Careers Sections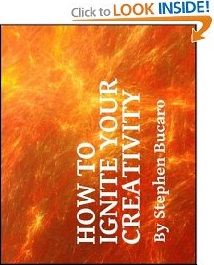 Millions of individuals earn a good living from being creative. According to the U.S. Department of Labor, engineers earn on average between $92,500 and $108,000 annually. Freelance writers earn on average $55,420 annually. Artists earn between $18,350 and $79,390 annually. This book will provide you with methods and tools and an understanding that will help you increase your creativity. Click here for more information.