Fiber Optic Bend Radius Standards
Fiber optic cable can be damaged by placing too much tension on the cable or bending the cable excessively during installation. Excessive bending or too much pulling force can permanently damage the fiber by causing micro cracks. More ...
Regular Expression: Alternation
In this article you learn how to create an alternation regular expression that will match alternate patterns in a string. More ...
Inkscape Grouping
One function in Inkscape that is very handy is grouping. Without grouping in order to reposition an object we would need to select all its pieces. With grouping, all an object's pieces behave as a single object. More ...
Export Inkscape Drawing as an Image
Although Inkscape images can be embedded in webpages, for most other applications you'll need a raster image format. Inkscape can export your drawing in the .png raster image format. More ...
Introduction to HTML
A Web server sends the response to the client browser with a set of instructions written in HTML (HyperText Markup Language). HTML consists of tags that define the structure of a web page. It is the standard markup language for documents to be displayed in a web browser. More ...
Fundamental Digital Logic Gates
All the advanced features of the most powerful computers, such as mulicore and parallel processing are done with digital logic. In this article I explain the fundamental concept of digital logic in simple and clear language so that anyone can understand it. More ...
The Power of a Positive Attitude
One of the most important personality traits required for the achievement of a successful life is a positive attitude. What I mean when I say positive attitude might be more accurately described as a realistic attitude. More ...
PowerShell Script to Show Last 5 Errors in Event Log
The Windows System eventlog is one of the most powerful components of the operating system because it keeps a log of everything that happens. Here I provide a powershell script to display the last 5 error entries in the log. More ...
Difference between Stack, Heap, and Queue
Stack, heap, and queue are ways that elements are stored in memory. Stack elements are added to the top of the stack, and removed from the top of the stack. The mnemonic LIFO is used to describe a stack (Last-In-First-Out). With a queue, the first one in is the first one out. The mnemonic FIFO is used to describe a queue. A heap is an area of memory where elements can be stored and removed in any order. More ...
Windows 10 Disable Aero Snap and Shake
With Aero Snap and Shake Windows does what it wants to do, not what you want it to do. More ...
IPv6 Address Compressor Expander
Enter the IPv6 address in the top text box. Click on the appropriate button: Omit Leading Zeros, Consolidate Zeros Segments, Expand Zeros Segments, Replace Leading Zeros. The formatted address will appear in the bottom text box. More ...
Regular Expressions Intervals
Regular expression intervals tell us about the number of occurrences of a character in a string. Curly braces are used to define a precise count of how many occurrences you are checking for. More ...
Minispreadsheet
Minispreadsheet is a tiny extremely easy to use spreadsheet, You can type text into a cell, you type a number into a cell. A formula is a simple list of cells with basic mathematical operators between them. If you change the number in a cell used in a formula in a different cell, the value in the cell with the formula will be updated. More ...
Inkscape Preferences
Inkscape is a highly configurable application. Many of these configuration options can be set through the Preferences dialog box. There is probably a hundred things you can configure through the Preferences dialog box. Here I'll describe a couple of the most important ones. More ...
How SSL (Secure Sockets Layer) Works
SSL is a security protocol standard that encrypts communication between a web browser and a web server. Any organization that uses their website to transmit, receive, store, or display confidential or sensitive information such as passwords, credit card or bank account numbers, social security numbers, and so on, needs to use an SSL Connection. More ...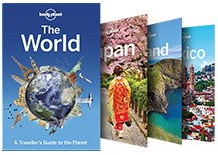 Unlimited Access to Over 1 Million Titles
Read or listen anytime, anywhere, on any device with the Kindle app. Enjoy unlimited access to over 1 million titles. Browse this month's popular mgazines. Listen to thousands of books with Audible narration.
30 Day Free Trial Renews at $9.99/month afterwards. Cancel anytime.