Create Animated Glowing Text
CSS3 added many new features, one of them was the ability to create animations entirely in CSS, without JavaScript. CSS3 animations are fun and easy to create. More ...
Inkscape Grouping
One function in Inkscape that is very handy is grouping. Without grouping in order to reposition an object we would need to select all its pieces. With grouping, all an object's pieces behave as a single object. More ...
JavaScript to Copy and Paste Text to the Clipboard
In some applications, rather than the user's selection, you may want to copy the contents of a specific html element to the clip board. Or when the user initiates a Paste, you may want to direct the contents of the user's clipboard to a specific html element on the webpage. Here is the code for this. More ...
Area of a Triangle Calculator
There are three different methods to calculate the area of a triangle depending upon what information you have about the triangle. This application combines all three. More ...
Create Your Own Database Using Only Notepad : CDV
In this article you learn how to create a database using only a basic text editor along with any web browser. You won't believe how simple and powerful this method is. The database we design will have powerful features. More ...
A Handful of Useful Run Commands: calc, notepad, wordpad, voice recorder, control
The Run dialog box which can be opened by pressing the [Windows] + [R] keys. Run dialog box is a rapid way to open programs. Here are some quick and useful Run commands. More ...
Regular Expressions Lookarounds
In this article you learn how to match a pattern only when it comes after another pattern (or after not that pattern) or only when it comes before another pattern (or before not that pattern). More ...
Independent Contractor Agreement Template
This is a template for an Independent Contractor Agreement. It contains a series of boxes. Each box does not contain the final text of the agreement. Instead, each box contains a description or suggestion of the type of information that you should type into the box. More ...
Html5 section vs article Element Best Practices
Many new semantic elements where added to HTML5. The purpose of most of these new elements was easily discernible. But a web search reveals that there is much confusion about the relationship between the article and the section element. More ...
Easy CSS 3D Mouse-over Pressed Text Effect
I provide easy CSS code for 3d text when you move your mouse pointer over the 3D text shown above, the text will appear to be pressed. In this example, I configured the 3d text in a link. More ...
What is a Regular Expression?
A Regular Expression (regex) is a sequence of characters that define a pattern that allows you to search, match, locate, replace, manipulate, and manage text. Regular expressions are very powerful, but also difficult to understand and complicated to use. More ...
A JavaScript Function That Returns a Function
Its a fad now in JavaScript to code functions that return functions in order to avoid declaring global variables but the procedure is inefficient and unnecessary. More ...
Minispreadsheet Instructions
This is the instructions for Minispreadsheet. Minispreadsheet is a tiny extremely easy to use spreadsheet. You can type text or a number into a cell, that's it. You can also apply simple formulas to a cell. More ...
Regular Expressions Subexpressions
In this article you learned how to use subexpressions to rearrange matches in a regular expression and how to replace the value of a subexpression match in the results. More ...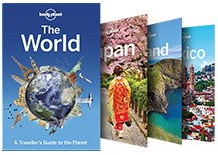 Unlimited Access to Over 1 Million Titles
Read or listen anytime, anywhere, on any device with the Kindle app. Enjoy unlimited access to over 1 million titles. Browse this month's popular mgazines. Listen to thousands of books with Audible narration.
30 Day Free Trial Renews at $9.99/month afterwards. Cancel anytime.
Guilty Because You're a Human Being
Lets say traffic is backed up at an intersection, but a driver rapidly comming up on the intersection is distracted. They fail to apply the breaks, but their vehicle is equipt with an automatic braking system, so at the last minute the computer applies the breaks, bringing the vehicle to a screaching stop.
A driver in a vehicle behind the one with the automatic braking system can't be expected to see through the vehicle in front of them to see that traffic is backing up. And vehicle behind the one with the automatic braking system does not itself have an automatic braking system. So, dispite the best human reflexes, it rear ends the vehicle with the automatic braking system.
What we have is a human driver trying to compete with a computer controlled radar braking system. But the human driver is guilty by default because they rear-ended the vehicle in front of them. In other words, the second driver is guilty because they are a human being and not a computer controlled radar braking system.
The Truth About the Second Amendment

Amazon Warehouse Deals Amazon Warehouse offers great deals on quality used, pre-owned, or open box products. With all the benefits of Amazon fulfilment, customer service, and returns rights, we provide discounts on used items for customer favorites: such as smartphones, laptops, tablets, home & kitchen appliances, and thousands more. For each used product we sell, we thoroughly test the condition of the item and provide detailed descriptions to make it easier for you to make a decision.