SVG Basic Shapes Tutorials
This is an introduction to SVG (Scalable Vector Graphics) and tutorials with examples on how to use simple code to draw basic shapes. More ...
Introduction to Draw SVG Free Online SVG Drawing Application
A drawing created on a computer can be posted directly on the Web. Drawing on a computer with a vector drawing program is the best way to go. Draw SVG seems to meet the need. In this article I touched on only a tiny part of what Draw SVG can do. More ...
Easy CSS 3D Text Effect
You can give high-visibility to specific text on your webpage by giving it a 3d effect. Using the CSS text-shadow property You can easily turn your text to 3D. More ...
Independent Contractor Agreement Template
This is a template for an Independent Contractor Agreement. It contains a series of boxes. Each box does not contain the final text of the agreement. Instead, each box contains a description or suggestion of the type of information that you should type into the box. More ...
Html5 section vs article Element Best Practices
Many new semantic elements where added to HTML5. The purpose of most of these new elements was easily discernible. But a web search reveals that there is much confusion about the relationship between the article and the section element. More ...
IPv6 Address Compressor Expander
Enter the IPv6 address in the top text box. Click on the appropriate button: Omit Leading Zeros, Consolidate Zeros Segments, Expand Zeros Segments, Replace Leading Zeros. The formatted address will appear in the bottom text box. More ...
A Brief Introduction to 3D Printing
Previously, the only ways to create 3D objects was casting and molding. 3D printing involves creating an object by laying down layer over layer of material, building the object from the bottom up. 3d printing is great for rapid prototyping. 3d printing is also a great way for a home artist to express their creativity. More ...
JavaScript to Copy and Paste Text to the Clipboard
In some applications, rather than the user's selection, you may want to copy the contents of a specific html element to the clip board. Or when the user initiates a Paste, you may want to direct the contents of the user's clipboard to a specific html element on the webpage. Here is the code for this. More ...
Create Your Own Database Using Only Notepad : CDV
In this article you learn how to create a database using only a basic text editor along with any web browser. You won't believe how simple and powerful this method is. The database we design will have powerful features. More ...
Create Animated Glowing Text
CSS3 added many new features, one of them was the ability to create animations entirely in CSS, without JavaScript. CSS3 animations are fun and easy to create. More ...
Inkscape Shadows and Highlights
Adding shadows and highlights to your drawings can create a touch of realism. In this article you learn how to add shadows and highlights to your Inkscape drawings. More ...
Minispreadsheet Instructions
This is the instructions for Minispreadsheet. Minispreadsheet is a tiny extremely easy to use spreadsheet. You can type text or a number into a cell, that's it. You can also apply simple formulas to a cell. More ...
A JavaScript Function That Returns a Function
Its a fad now in JavaScript to code functions that return functions in order to avoid declaring global variables but the procedure is inefficient and unnecessary. More ...
Regular Expressions Boundaries
In this article you learn how to controls where a regular expression matches a string, on a word or non-word boundary, at the beginning or end of a string. You also learned about multiline mode. More ...
Windows Event Logs for Maintaining or Troubleshooting Your PC
Your PC keeps logs of everything that happens. You can use the information in these logs to help maintain and troubleshoot and your PC. More ...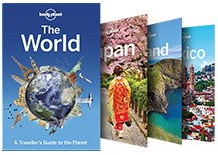 Unlimited Access to Over 1 Million Titles
Read or listen anytime, anywhere, on any device with the Kindle app. Enjoy unlimited access to over 1 million titles. Browse this month's popular mgazines. Listen to thousands of books with Audible narration.
30 Day Free Trial Renews at $9.99/month afterwards. Cancel anytime.
Custom Search