Bucaro TecHelp News Feed Notification
Enter your email address below to subscribe to Bucaro TecHelp News Feed!
This service, provided by FeedBlitz will send you an email notification when new articles, ebooks, clipart, graphics, or other content has been added to this Web site.

RSS Feed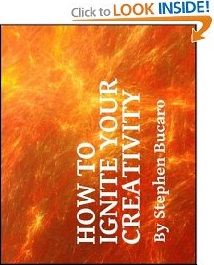 Millions of individuals earn a good living from being creative. According to the U.S. Department of Labor, engineers earn on average between $92,500 and $108,000 annually. Freelance writers earn on average $55,420 annually. Artists earn between $18,350 and $79,390 annually. This book will provide you with methods and tools to increase your creativity. Click here to learn more.
Laid off? Fired? Down-sized? Dumped? It seems like every day some large corporation is announcing that it's laying off thousands of workers. With millions of American jobs being exported and outsourced to third-world countries and computers and automation replacing millions more, it's not your fault that you're laid off.
But what do you do now? Don't just sit there on the sofa watching T.V. eating junk food, and feeling sorry for yourself. This eBook gives you the information you need to survive being laid off. How to put your time off to productive use. How to come out of this recession stronger than you went in. How to get a job as quickly as possible. How to get back into action. Click here to learn more.