Bucaro TecHelp News Feed Notification
Enter your email address below to subscribe to Bucaro TecHelp News Feed!
This service, provided by FeedBlitz will send you an email notification when new articles, ebooks, clipart, graphics, or other content has been added to this Web site.

RSS Feed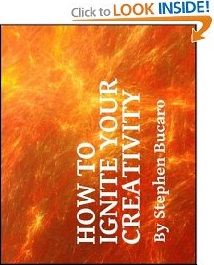 Millions of individuals earn a good living from being creative. According to the U.S. Department of Labor, engineers earn on average between $92,500 and $108,000 annually. Freelance writers earn on average $55,420 annually. Artists earn between $18,350 and $79,390 annually. This book will provide you with methods and tools to increase your creativity. Click here to learn more.