Windows Event Logs for Maintaining or Troubleshooting Your PC
Your PC keeps logs of everything that happens. You can use the information in these logs to help maintain and troubleshoot and your PC. More ...
Code For a Basic 2-Column Fluid Webpage Layout
In this article, I provide simple code for a 2-column webpage that does not use a table, but does use some of the latest HTML5 semantic elements. One nice thing about this design, besides the fact that it uses minimal html code, is that it creates a fluid layout. More ...
Inkscape Shadows and Highlights
Adding shadows and highlights to your drawings can create a touch of realism. In this article you learn how to add shadows and highlights to your Inkscape drawings. More ...
Regular Expressions Lookarounds
In this article you learn how to match a pattern only when it comes after another pattern (or after not that pattern) or only when it comes before another pattern (or before not that pattern). More ...
Create a Cool Picture Frame Effect with CSS
By setting the CSS border-color property to a transparent color, and setting the background-origin property to border-box you can create a cool picture frame effect. More ...
Fundamental Digital Logic Gates
All the advanced features of the most powerful computers, such as mulicore and parallel processing are done with digital logic. In this article I explain the fundamental concept of digital logic in simple and clear language so that anyone can understand it. More ...
Easy CSS Animated Flaming Text
I provide easy code to create CSS flaming text animations. You are free to experiment with your own CSS property values. I bet you can create even better flaming text. CSS3 flaming text animations are fun and easy to create. More ...
Network on a Chip (NoC)
NoC (Network on a Chip) is a method of placing a much larger number of processors on a multi-core chip. Much like a regular network, NoC has multiple point-to-point data links that are interconnected by routing switches. More ...
Windows 10 Disable Aero Snap and Shake
With Aero Snap and Shake Windows does what it wants to do, not what you want it to do. More ...
HTML5 Header Element
The header element is one of HTML5's semantic elements. It provides a container for header information. A header element may contain ,logo author, navigation, search, version, copyright, and other such information. More ...
Inkscape Layers and Z-Order
Inkscape's use of the Z axis is represented by layers and is called z-order. When you first draw an object on an empty canvas, it has a z-order of 1. If you draw a second object, it has a z-order of 2. If you draw a third object, it has a z-order of 3 and so on. More ...
Inkscape Exercise: Draw Photorealistic Sphere
Although Inkscape is a 2D drawing application, it is quite capable of drawing photorealistic 3D images. To demonstrate this capability, in this article I show you, step-by-step how to draw a photorealistic sphere. More ...
Inkscape Basic Fill
In Inkscape you can fill a shape with just about any color, texture, or pattern that you desire. In this article we discuss how to fill a shape with a basic color. More ...
Introduction to HTML
A Web server sends the response to the client browser with a set of instructions written in HTML (HyperText Markup Language). HTML consists of tags that define the structure of a web page. It is the standard markup language for documents to be displayed in a web browser. More ...
JavaScript to Copy and Paste Text to the Clipboard
In some applications, rather than the user's selection, you may want to copy the contents of a specific html element to the clip board. Or when the user initiates a Paste, you may want to direct the contents of the user's clipboard to a specific html element on the webpage. Here is the code for this. More ...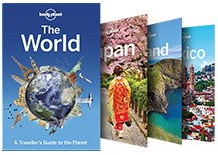 Unlimited Access to Over 1 Million Titles
Read or listen anytime, anywhere, on any device with the Kindle app. Enjoy unlimited access to over 1 million titles. Browse this month's popular mgazines. Listen to thousands of books with Audible narration.
30 Day Free Trial Renews at $9.99/month afterwards. Cancel anytime.
Custom Search