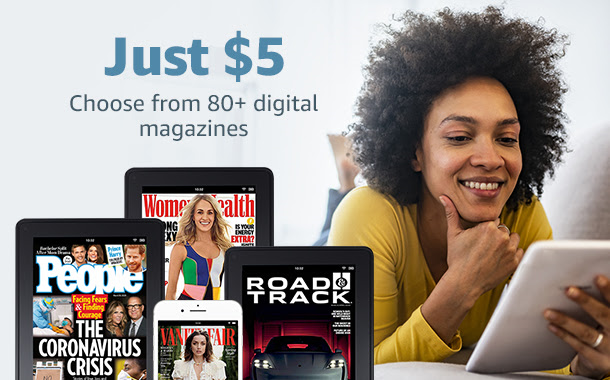 Export Inkscape Drawing as an Image
Although Inkscape images can be embedded in webpages, for most other applications you'll need a raster image format. Inkscape can export your drawing in the .png raster image format. More ...
Regular Expressions Boundaries
In this article you learn how to controls where a regular expression matches a string, on a word or non-word boundary, at the beginning or end of a string. You also learned about multiline mode. More ...
How SSL (Secure Sockets Layer) Works
SSL is a security protocol standard that encrypts communication between a web browser and a web server. Any organization that uses their website to transmit, receive, store, or display confidential or sensitive information such as passwords, credit card or bank account numbers, social security numbers, and so on, needs to use an SSL Connection. More ...
Gift Giving in the Workplace
One thing that can add to the stress of the holiday season is workplace gift giving. giving a gift to a supervisor or manager sets up a conflict of interest and an ethics problem. In my opinion, holiday gifts should be given only to children. More ...
The Power of a Positive Attitude
One of the most important personality traits required for the achievement of a successful life is a positive attitude. What I mean when I say positive attitude might be more accurately described as a realistic attitude. More ...
Inkscape Text Kerning
Although Inkscape might be considered a vector drawing application, it is also a powerful typographical design program. Actually Text Kerning is not a good title for this article because in it I will cover all the different typographical adjustments you can make in Inkscape. More ...
Access Useful Laptop Settings in the Windows Mobility Center
Some useful laptop settings are collected together in a group called the Windows Mobility Center. Near the top of the secret menu, select Mobility Center. Here you'll find controls for setting the screen brightness, sound volume, screen orientation, and such. More ...
Inkscape Shadows and Highlights
Adding shadows and highlights to your drawings can create a touch of realism. In this article you learn how to add shadows and highlights to your Inkscape drawings. More ...
IPv4 to IPv6 Transition With the Dual-Stack Technique
Transition from IPv4 to IPv6 has been slow. If you can't immediately convert all your network hardware to IPv6, the dual-stack technique allows the easiest operation of IPv4 and IPv6 devices on the same network. More ...
Minispreadsheet
Minispreadsheet is a tiny extremely easy to use spreadsheet, You can type text into a cell, you type a number into a cell. A formula is a simple list of cells with basic mathematical operators between them. If you change the number in a cell used in a formula in a different cell, the value in the cell with the formula will be updated. More ...
Inkscape Basic Fill
In Inkscape you can fill a shape with just about any color, texture, or pattern that you desire. In this article we discuss how to fill a shape with a basic color. More ...
Processor Interrupts
An interrupt is a signal to the processor indicating an event has occurred that needs immediate attention. When an interrupt occurs, the processors normal path of execution is interrupted in order to run a routine to service the interrupt requester. More ...
Regular Expression Basics : Match a Set of Characters
A Regular Expression (regex) is a sequence of characters that define a pattern that allows you to search, match, locate, replace, manipulate, and manage text. In this article you'll learn how to use regular expressions to match a set of of characters. More ...
CompTIA Certifications No Longer Permanent
One of the nice things about CompTIA certifications was that they were permanent. Once certified you were certified for life. But all those who received CompTIA A+, Network+, and Security+ after January 1, 2010 are required to recertify every three years. More ...
The Truth About the Second Amendment
In 1775 many Americans were members of clubs called "militia" that met a couple times a year for training. These militia men carried their own firearms and made their own bullets because the states and Congress didn't have the revenue to pay for them.
That's why in 1789 when Congress added the bill of rights to the constitution it included the Second Amendment. The Second Amendment to the United States Constitution reads:
"A well regulated Militia, being necessary to the security of a free State, the right of the people to keep and bear Arms, shall not be infringed."
Unless you believe that the Founders' knowledge of grammar and sentence structure was suspect (and what right-thinking person would think that?), the Second amendment, though it does employ a peculiar and sometimes awkward construction called an "absolute," is actually a very straightforward call for the establishment of an armed militia when necessary. It has nothing to do with individual gun "rights" except in that context.
Second Amendment does not guarantee gun rights
Why did Congress not address the rights of individuals to own guns? Because in 1787 when the Bill of Rights was written, most Americans were farmers living in wilderness areas with bears, mountain lions, Wolves, and unfriendly Indians. No one would think to question an individuals right to own a gun. Even today, in states like Alaska, it would be unwise to travel in wilderness areas without a gun.
I am a Vietnam War veteran with with a ribbon for marksmanship with the M16 riffle.