Minispreadsheet
Minispreadsheet is a tiny extremely easy to use spreadsheet, You can type text into a cell, you type a number into a cell. A formula is a simple list of cells with basic mathematical operators between them. If you change the number in a cell used in a formula in a different cell, the value in the cell with the formula will be updated. More ...
Export Inkscape Drawing as an Image
Although Inkscape images can be embedded in webpages, for most other applications you'll need a raster image format. Inkscape can export your drawing in the .png raster image format. More ...
Windows 10 Shortcut to Turn Laptop Camera On or Off
To prevent hackers from sneaking a look at you, turn your laptop camera off. This article shows you how to place a shortcut on your desktop that you can use to quickly turn your laptop camera on or off. More ...
What is a Regular Expression?
A Regular Expression (regex) is a sequence of characters that define a pattern that allows you to search, match, locate, replace, manipulate, and manage text. Regular expressions are very powerful, but also difficult to understand and complicated to use. More ...
Speed Up Windows 10 by Disabling Trivial Visual Effects
Does your Windows 10 PC perform annoyingly slow? You may be able to get a significant performance boost by disabling unnecessary visual effects. Here's how. More ...
The Power of a Positive Attitude
One of the most important personality traits required for the achievement of a successful life is a positive attitude. What I mean when I say positive attitude might be more accurately described as a realistic attitude. More ...
Inkscape Preferences
Inkscape is a highly configurable application. Many of these configuration options can be set through the Preferences dialog box. There is probably a hundred things you can configure through the Preferences dialog box. Here I'll describe a couple of the most important ones. More ...
Regular Expressions Intervals
Regular expression intervals tell us about the number of occurrences of a character in a string. Curly braces are used to define a precise count of how many occurrences you are checking for. More ...
Windows Event Logs for Maintaining or Troubleshooting Your PC
Your PC keeps logs of everything that happens. You can use the information in these logs to help maintain and troubleshoot and your PC. More ...
Windows 10 Disable Aero Snap and Shake
With Aero Snap and Shake Windows does what it wants to do, not what you want it to do. More ...
Independent Contractor Agreement Template
This is a template for an Independent Contractor Agreement. It contains a series of boxes. Each box does not contain the final text of the agreement. Instead, each box contains a description or suggestion of the type of information that you should type into the box. More ...
Inkscape Layers and Z-Order
Inkscape's use of the Z axis is represented by layers and is called z-order. When you first draw an object on an empty canvas, it has a z-order of 1. If you draw a second object, it has a z-order of 2. If you draw a third object, it has a z-order of 3 and so on. More ...
Access Useful Laptop Settings in the Windows Mobility Center
Some useful laptop settings are collected together in a group called the Windows Mobility Center. Near the top of the secret menu, select Mobility Center. Here you'll find controls for setting the screen brightness, sound volume, screen orientation, and such. More ...
Area of a Triangle Calculator
There are three different methods to calculate the area of a triangle depending upon what information you have about the triangle. This application combines all three. More ...
A Handful of Useful Run Commands: calc, notepad, wordpad, voice recorder, control
The Run dialog box which can be opened by pressing the [Windows] + [R] keys. Run dialog box is a rapid way to open programs. Here are some quick and useful Run commands. More ...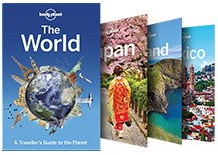 Unlimited Access to Over 1 Million Titles
Read or listen anytime, anywhere, on any device with the Kindle app. Enjoy unlimited access to over 1 million titles. Browse this month's popular mgazines. Listen to thousands of books with Audible narration.
30 Day Free Trial Renews at $9.99/month afterwards. Cancel anytime.
Custom Search