Windows Event Logs for Maintaining or Troubleshooting Your PC
Your PC keeps logs of everything that happens. You can use the information in these logs to help maintain and troubleshoot and your PC. More ...
A Handful of Useful Run Commands: calc, notepad, wordpad, voice recorder, control
The Run dialog box which can be opened by pressing the [Windows] + [R] keys. Run dialog box is a rapid way to open programs. Here are some quick and useful Run commands. More ...
The Evolution of Hard Disk Bit Recording
Hard drive technology has continuously improved over the decades, that includes higher storage capacity performance. Part of this improvement has been higher access speeds, but most of the higher storage capacity has been the result of changes in the bit recording methods. More ...
Inkscape Shadows and Highlights
Adding shadows and highlights to your drawings can create a touch of realism. In this article you learn how to add shadows and highlights to your Inkscape drawings. More ...
A Brief Introduction to 3D Printing
Previously, the only ways to create 3D objects was casting and molding. 3D printing involves creating an object by laying down layer over layer of material, building the object from the bottom up. 3d printing is great for rapid prototyping. 3d printing is also a great way for a home artist to express their creativity. More ...
A JavaScript Function That Returns a Function
Its a fad now in JavaScript to code functions that return functions in order to avoid declaring global variables but the procedure is inefficient and unnecessary. More ...
Installing IIS on Windows 10
If you want to test your Classic ASP scripts, IIS (Internet Information Services) is a feature that included with every Windows 10 operating system, but it is an option, so you do have to install it first. More ...
The Difference Between EoP and PoE
Ethernet over Power (EoP) is a technology for sending network data over power lines. Power over Ethernet (PoE) is a technology for sending power over Ethernet network cables. More ...
Inkscpe Snap Controls Bar
some Inkscape users find snap annoying and so they disable it. Other Inkscape user's could not possibly work without snap. You can convert SVG to STL to print 3D models. But to do that you need accuracy that you cannot achieve without snap. More ...
Capacitors
A capacitor is an electronic component that can store electric charge. A capacitor is constructed with two conductive plates separated by an insulator called a dielectric. More ...
Fundamentals of Windows Security
Today, criminals are more sophisticated, and groups have formed with significant financial backing to support the wrong doings of these groups. This book is for system administrators, cybersecurity and technology professionals, solutions architects, or anyone interested in learning how to secure their Windows-based systems. More ...
Regular Expressions Boundaries
In this article you learn how to controls where a regular expression matches a string, on a word or non-word boundary, at the beginning or end of a string. You also learned about multiline mode. More ...
Create a Cool Picture Frame Effect with CSS
By setting the CSS border-color property to a transparent color, and setting the background-origin property to border-box you can create a cool picture frame effect. More ...
Minispreadsheet Instructions
This is the instructions for Minispreadsheet. Minispreadsheet is a tiny extremely easy to use spreadsheet. You can type text or a number into a cell, that's it. You can also apply simple formulas to a cell. More ...
Regular Expression Basics : How many Matches?
A Regular Expression (regex) is a sequence of characters that define a pattern that allows you to search, match, locate, replace, manipulate, and manage text. In this article you'll learn how to use regular expressions to count the number of matches. More ...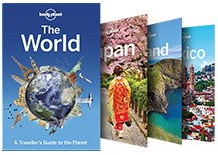 Unlimited Access to Over 1 Million Titles
Read or listen anytime, anywhere, on any device with the Kindle app. Enjoy unlimited access to over 1 million titles. Browse this month's popular mgazines. Listen to thousands of books with Audible narration.
30 Day Free Trial Renews at $9.99/month afterwards. Cancel anytime.
Custom Search