Regular Expression: Alternation
In this article you learn how to create an alternation regular expression that will match alternate patterns in a string. More ...
Introduction to Windows PowerShell
PowerShell is a more powerful replacement for the command shell. this article explains how to run PowerShell and how to create and run PowerShell scripts. More ...
Independent Contractor Agreement Template
This is a template for an Independent Contractor Agreement. It contains a series of boxes. Each box does not contain the final text of the agreement. Instead, each box contains a description or suggestion of the type of information that you should type into the box. More ...
IPv4 to IPv6 Transition With the Dual-Stack Technique
Transition from IPv4 to IPv6 has been slow. If you can't immediately convert all your network hardware to IPv6, the dual-stack technique allows the easiest operation of IPv4 and IPv6 devices on the same network. More ...
Access Useful Laptop Settings in the Windows Mobility Center
Some useful laptop settings are collected together in a group called the Windows Mobility Center. Near the top of the secret menu, select Mobility Center. Here you'll find controls for setting the screen brightness, sound volume, screen orientation, and such. More ...
Find Your WiFi Password on Windows 10
One of the most common reasons to find your Wi-Fi password is to use it on another PC or device to connect to your Wi-Fi network. Here's how. More ...
Easy CSS Animated Flaming Text
I provide easy code to create CSS flaming text animations. You are free to experiment with your own CSS property values. I bet you can create even better flaming text. CSS3 flaming text animations are fun and easy to create. More ...
A Handful of Useful Run Commands: calc, notepad, wordpad, voice recorder, control
The Run dialog box which can be opened by pressing the [Windows] + [R] keys. Run dialog box is a rapid way to open programs. Here are some quick and useful Run commands. More ...
A JavaScript Function That Returns a Function
Its a fad now in JavaScript to code functions that return functions in order to avoid declaring global variables but the procedure is inefficient and unnecessary. More ...
Code For a Basic 2-Column Fluid Webpage Layout
In this article, I provide simple code for a 2-column webpage that does not use a table, but does use some of the latest HTML5 semantic elements. One nice thing about this design, besides the fact that it uses minimal html code, is that it creates a fluid layout. More ...
Introduction to Operating Systems
An operating system is software that acts as an intermediary between a computer user and the computer's applications and hardware. An operating system can be viewed as a resource allocator. Resources might be CPU time, memory space, file storage space, and input/output (I/O) devices. More ...
Minispreadsheet Instructions
This is the instructions for Minispreadsheet. Minispreadsheet is a tiny extremely easy to use spreadsheet. You can type text or a number into a cell, that's it. You can also apply simple formulas to a cell. More ...
Inkscape Preferences
Inkscape is a highly configurable application. Many of these configuration options can be set through the Preferences dialog box. There is probably a hundred things you can configure through the Preferences dialog box. Here I'll describe a couple of the most important ones. More ...
The Difference Between EoP and PoE
Ethernet over Power (EoP) is a technology for sending network data over power lines. Power over Ethernet (PoE) is a technology for sending power over Ethernet network cables. More ...
Inkscape Shadows and Highlights
Adding shadows and highlights to your drawings can create a touch of realism. In this article you learn how to add shadows and highlights to your Inkscape drawings. More ...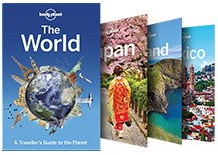 Unlimited Access to Over 1 Million Titles
Read or listen anytime, anywhere, on any device with the Kindle app. Enjoy unlimited access to over 1 million titles. Browse this month's popular mgazines. Listen to thousands of books with Audible narration.
30 Day Free Trial Renews at $9.99/month afterwards. Cancel anytime.
Custom Search