Gift Giving in the Workplace
One thing that can add to the stress of the holiday season is workplace gift giving. giving a gift to a supervisor or manager sets up a conflict of interest and an ethics problem. In my opinion, holiday gifts should be given only to children. More ...
Inkscape Exercise: Draw Photorealistic Sphere
Although Inkscape is a 2D drawing application, it is quite capable of drawing photorealistic 3D images. To demonstrate this capability, in this article I show you, step-by-step how to draw a photorealistic sphere. More ...
Access Useful Laptop Settings in the Windows Mobility Center
Some useful laptop settings are collected together in a group called the Windows Mobility Center. Near the top of the secret menu, select Mobility Center. Here you'll find controls for setting the screen brightness, sound volume, screen orientation, and such. More ...
Independent Contractor Agreement Template
This is a template for an Independent Contractor Agreement. It contains a series of boxes. Each box does not contain the final text of the agreement. Instead, each box contains a description or suggestion of the type of information that you should type into the box. More ...
Introduction to HTML
A Web server sends the response to the client browser with a set of instructions written in HTML (HyperText Markup Language). HTML consists of tags that define the structure of a web page. It is the standard markup language for documents to be displayed in a web browser. More ...
Inkscape Preferences
Inkscape is a highly configurable application. Many of these configuration options can be set through the Preferences dialog box. There is probably a hundred things you can configure through the Preferences dialog box. Here I'll describe a couple of the most important ones. More ...
Use PowerShell and WMI to Get CPU Information
Suppose you want to get some information about the CPU in your computer. Can you remember which Control Panel utility will provide that information? If you use a PowerShell script to access WMI you can always get the information you want no mater how they rearrange Control Panel. More ...
Easy JavaScript FileReader Code
The JavaScript FileReader object allows web pages to read files stored on the user's computer. Files may be selected using the input element, or selected with a drag and drop operation. More ...
Inkscape Text Kerning
Although Inkscape might be considered a vector drawing application, it is also a powerful typographical design program. Actually Text Kerning is not a good title for this article because in it I will cover all the different typographical adjustments you can make in Inkscape. More ...
HTML5 Header Element
The header element is one of HTML5's semantic elements. It provides a container for header information. A header element may contain ,logo author, navigation, search, version, copyright, and other such information. More ...
Inkscape Text on Path
One of the most amazing things Inkscape can do, and one of the easiest, is to place text on a curved path. You can even make the text go in a circle. More ...
Inkscpe Snap Controls Bar
some Inkscape users find snap annoying and so they disable it. Other Inkscape user's could not possibly work without snap. You can convert SVG to STL to print 3D models. But to do that you need accuracy that you cannot achieve without snap. More ...
Minispreadsheet
Minispreadsheet is a tiny extremely easy to use spreadsheet, You can type text into a cell, you type a number into a cell. A formula is a simple list of cells with basic mathematical operators between them. If you change the number in a cell used in a formula in a different cell, the value in the cell with the formula will be updated. More ...
Create Your Own Database Using Only Notepad : CDV
In this article you learn how to create a database using only a basic text editor along with any web browser. You won't believe how simple and powerful this method is. The database we design will have powerful features. More ...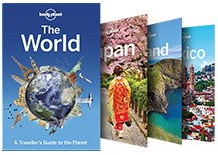 Unlimited Access to Over 1 Million Titles
Read or listen anytime, anywhere, on any device with the Kindle app. Enjoy unlimited access to over 1 million titles. Browse this month's popular mgazines. Listen to thousands of books with Audible narration.
30 Day Free Trial Renews at $9.99/month afterwards. Cancel anytime.
Guilty Because You're a Human Being
Lets say traffic is backed up at an intersection, but a driver rapidly comming up on the intersection is distracted. They fail to apply the breaks, but their vehicle is equipt with an automatic braking system, so at the last minute the computer applies the breaks, bringing the vehicle to a screaching stop.
A driver in a vehicle behind the one with the automatic braking system can't be expected to see through the vehicle in front of them to see that traffic is backing up. And vehicle behind the one with the automatic braking system does not itself have an automatic braking system. So, dispite the best human reflexes, it rear ends the vehicle with the automatic braking system.
What we have is a human driver trying to compete with a computer controlled radar braking system. But the human driver is guilty by default because they rear-ended the vehicle in front of them. In other words, the second driver is guilty because they are a human being and not a computer controlled radar braking system.
The Truth About the Second Amendment