Inkscape Grouping
One function in Inkscape that is very handy is grouping. Without grouping in order to reposition an object we would need to select all its pieces. With grouping, all an object's pieces behave as a single object. More ...
Inkscape Basic Fill
In Inkscape you can fill a shape with just about any color, texture, or pattern that you desire. In this article we discuss how to fill a shape with a basic color. More ...
Understanding Modern PC Specifications
There is a huge variety of different PCs available out there. Its no wonder that consumers are confused about what to buy. This article explains modern PC specifications. More ...
Regular Expressions Boundaries
In this article you learn how to controls where a regular expression matches a string, on a word or non-word boundary, at the beginning or end of a string. You also learned about multiline mode. More ...
Processor Interrupts
An interrupt is a signal to the processor indicating an event has occurred that needs immediate attention. When an interrupt occurs, the processors normal path of execution is interrupted in order to run a routine to service the interrupt requester. More ...
Inkscape Text on Path
One of the most amazing things Inkscape can do, and one of the easiest, is to place text on a curved path. You can even make the text go in a circle. More ...
Windows Event Logs for Maintaining or Troubleshooting Your PC
Your PC keeps logs of everything that happens. You can use the information in these logs to help maintain and troubleshoot and your PC. More ...
Introduction to Windows PowerShell
PowerShell is a more powerful replacement for the command shell. this article explains how to run PowerShell and how to create and run PowerShell scripts. More ...
How to Check Your PCs TPM
One of the requirements for Windows 11 is TPM version 2.0. If you have Windows 10 and you have TPM version 2.0 module, and it's enabled, then you can install and run Windows 11. More ...
Create Your Own Database Using Only Notepad : CDV
In this article you learn how to create a database using only a basic text editor along with any web browser. You won't believe how simple and powerful this method is. The database we design will have powerful features. More ...
Easy CSS 3D Mouse-over Pressed Text Effect
I provide easy CSS code for 3d text when you move your mouse pointer over the 3D text shown above, the text will appear to be pressed. In this example, I configured the 3d text in a link. More ...
Capacitors
A capacitor is an electronic component that can store electric charge. A capacitor is constructed with two conductive plates separated by an insulator called a dielectric. More ...
Easy CSS 3D Text Effect
You can give high-visibility to specific text on your webpage by giving it a 3d effect. Using the CSS text-shadow property You can easily turn your text to 3D. More ...
Windows 10 Disable Aero Snap and Shake
With Aero Snap and Shake Windows does what it wants to do, not what you want it to do. More ...
PowerShell Script to Show Last 5 Errors in Event Log
The Windows System eventlog is one of the most powerful components of the operating system because it keeps a log of everything that happens. Here I provide a powershell script to display the last 5 error entries in the log. More ...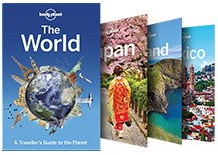 Unlimited Access to Over 1 Million Titles
Read or listen anytime, anywhere, on any device with the Kindle app. Enjoy unlimited access to over 1 million titles. Browse this month's popular mgazines. Listen to thousands of books with Audible narration.
30 Day Free Trial Renews at $9.99/month afterwards. Cancel anytime.
Custom Search