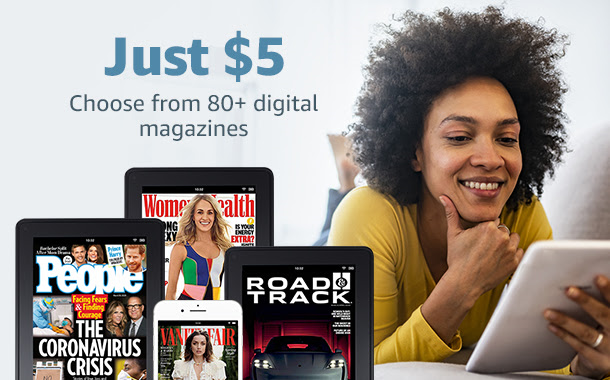 IPv4 to IPv6 Transition With the Dual-Stack Technique
Transition from IPv4 to IPv6 has been slow. If you can't immediately convert all your network hardware to IPv6, the dual-stack technique allows the easiest operation of IPv4 and IPv6 devices on the same network. More ...
Easy JavaScript FileReader Code
The JavaScript FileReader object allows web pages to read files stored on the user's computer. Files may be selected using the input element, or selected with a drag and drop operation. More ...
Area of a Triangle Calculator
There are three different methods to calculate the area of a triangle depending upon what information you have about the triangle. This application combines all three. More ...
Access Useful Laptop Settings in the Windows Mobility Center
Some useful laptop settings are collected together in a group called the Windows Mobility Center. Near the top of the secret menu, select Mobility Center. Here you'll find controls for setting the screen brightness, sound volume, screen orientation, and such. More ...
What is a Regular Expression?
A Regular Expression (regex) is a sequence of characters that define a pattern that allows you to search, match, locate, replace, manipulate, and manage text. Regular expressions are very powerful, but also difficult to understand and complicated to use. More ...
Windows 10 Disable Aero Snap and Shake
With Aero Snap and Shake Windows does what it wants to do, not what you want it to do. More ...
The Power of a Positive Attitude
One of the most important personality traits required for the achievement of a successful life is a positive attitude. What I mean when I say positive attitude might be more accurately described as a realistic attitude. More ...
Difference between Stack, Heap, and Queue
Stack, heap, and queue are ways that elements are stored in memory. Stack elements are added to the top of the stack, and removed from the top of the stack. The mnemonic LIFO is used to describe a stack (Last-In-First-Out). With a queue, the first one in is the first one out. The mnemonic FIFO is used to describe a queue. A heap is an area of memory where elements can be stored and removed in any order. More ...
Area of an Ellipse Calculator
It's easy to calculate the area of an ellipse because it's similar to calculating the area of a circle ecept instead of Pi times the radius squared, its Pi times the long axis times the short axis. More ...
Easy CSS Animated Flaming Text
I provide easy code to create CSS flaming text animations. You are free to experiment with your own CSS property values. I bet you can create even better flaming text. CSS3 flaming text animations are fun and easy to create. More ...
Windows 10 Shortcut to Turn Laptop Camera On or Off
To prevent hackers from sneaking a look at you, turn your laptop camera off. This article shows you how to place a shortcut on your desktop that you can use to quickly turn your laptop camera on or off. More ...
Inkscape Layers and Z-Order
Inkscape's use of the Z axis is represented by layers and is called z-order. When you first draw an object on an empty canvas, it has a z-order of 1. If you draw a second object, it has a z-order of 2. If you draw a third object, it has a z-order of 3 and so on. More ...
Code to Add Music to Your Webpage
Some people think it's discourteous and annoying to have music playing on your webpage. But, hey, it is your webpage, and it depends upon your websites audience and purpose as to whether music is appropriate. In this article I show you how easy it is to configure music on your webpage. More ...
Create Animated Glistening Gold Text With SVG
The heading is the most important part of your web content. They say you should use an attention getting headline. Few things can get more attention than animated glistening gold text. More ...
The Truth About the Second Amendment
In 1775 many Americans were members of clubs called "militia" that met a couple times a year for training. These militia men carried their own firearms and made their own bullets because the states and Congress didn't have the revenue to pay for them.
That's why in 1789 when Congress added the bill of rights to the constitution it included the Second Amendment. The Second Amendment to the United States Constitution reads:
"A well regulated Militia, being necessary to the security of a free State, the right of the people to keep and bear Arms, shall not be infringed."
Unless you believe that the Founders' knowledge of grammar and sentence structure was suspect (and what right-thinking person would think that?), the Second amendment, though it does employ a peculiar and sometimes awkward construction called an "absolute," is actually a very straightforward call for the establishment of an armed militia when necessary. It has nothing to do with individual gun "rights" except in that context.
Second Amendment does not guarantee gun rights
Why did Congress not address the rights of individuals to own guns? Because in 1787 when the Bill of Rights was written, most Americans were farmers living in wilderness areas with bears, mountain lions, Wolves, and unfriendly Indians. No one would think to question an individuals right to own a gun. Even today, in states like Alaska, it would be unwise to travel in wilderness areas without a gun.
I am a Vietnam War veteran with with a ribbon for marksmanship with the M16 riffle.