Minispreadsheet Instructions
This is the instructions for Minispreadsheet. Minispreadsheet is a tiny extremely easy to use spreadsheet. You can type text or a number into a cell, that's it. You can also apply simple formulas to a cell. More ...
Code For a Basic 2-Column Fluid Webpage Layout
In this article, I provide simple code for a 2-column webpage that does not use a table, but does use some of the latest HTML5 semantic elements. One nice thing about this design, besides the fact that it uses minimal html code, is that it creates a fluid layout. More ...
Inkscape Exercise: Draw Photorealistic Sphere
Although Inkscape is a 2D drawing application, it is quite capable of drawing photorealistic 3D images. To demonstrate this capability, in this article I show you, step-by-step how to draw a photorealistic sphere. More ...
Use PowerShell and WMI to Get CPU Information
Suppose you want to get some information about the CPU in your computer. Can you remember which Control Panel utility will provide that information? If you use a PowerShell script to access WMI you can always get the information you want no mater how they rearrange Control Panel. More ...
Introduction to Draw SVG Free Online SVG Drawing Application
A drawing created on a computer can be posted directly on the Web. Drawing on a computer with a vector drawing program is the best way to go. Draw SVG seems to meet the need. In this article I touched on only a tiny part of what Draw SVG can do. More ...
Windows Event Logs for Maintaining or Troubleshooting Your PC
Your PC keeps logs of everything that happens. You can use the information in these logs to help maintain and troubleshoot and your PC. More ...
Basic Inkscape Text
This article just touches on the basics of using text in Inkscape. Through the use of gradients, filters, and textured fills, what you can do with text in Inkscape is just about unlimited. More ...
Export Inkscape Drawing as an Image
Although Inkscape images can be embedded in webpages, for most other applications you'll need a raster image format. Inkscape can export your drawing in the .png raster image format. More ...
Inkscape Preferences
Inkscape is a highly configurable application. Many of these configuration options can be set through the Preferences dialog box. There is probably a hundred things you can configure through the Preferences dialog box. Here I'll describe a couple of the most important ones. More ...
PowerShell Script to Show Last 5 Errors in Event Log
The Windows System eventlog is one of the most powerful components of the operating system because it keeps a log of everything that happens. Here I provide a powershell script to display the last 5 error entries in the log. More ...
Fundamental Digital Logic Gates
All the advanced features of the most powerful computers, such as mulicore and parallel processing are done with digital logic. In this article I explain the fundamental concept of digital logic in simple and clear language so that anyone can understand it. More ...
Area of a Quadrilateral Calculator
If you have a regular quadrilateral there are simple formulas to calculate the area. But if you have an irregular quadrilateral you can calculate its area by viewing it as two triangles bucked up against one another. Find the area of each triangle, and then add them together. More ...
Regular Expression Position Matching
In this article you how to use regular expressions to match characters at the beginning, end, both beginning and end, or at any specified location in a string. More ...
A JavaScript Function That Returns a Function
Its a fad now in JavaScript to code functions that return functions in order to avoid declaring global variables but the procedure is inefficient and unnecessary. More ...
Easy CSS Animated Flaming Text
I provide easy code to create CSS flaming text animations. You are free to experiment with your own CSS property values. I bet you can create even better flaming text. CSS3 flaming text animations are fun and easy to create. More ...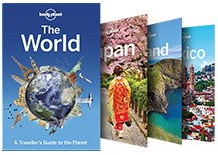 Unlimited Access to Over 1 Million Titles
Read or listen anytime, anywhere, on any device with the Kindle app. Enjoy unlimited access to over 1 million titles. Browse this month's popular mgazines. Listen to thousands of books with Audible narration.
30 Day Free Trial Renews at $9.99/month afterwards. Cancel anytime.