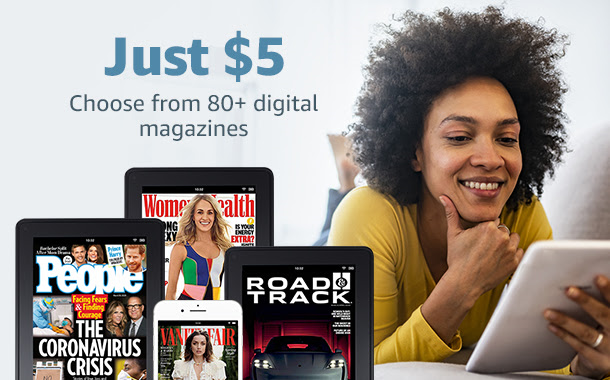 Inkscpe Snap Controls Bar
some Inkscape users find snap annoying and so they disable it. Other Inkscape user's could not possibly work without snap. You can convert SVG to STL to print 3D models. But to do that you need accuracy that you cannot achieve without snap. More ...
JavaScript to Copy and Paste Text to the Clipboard
In some applications, rather than the user's selection, you may want to copy the contents of a specific html element to the clip board. Or when the user initiates a Paste, you may want to direct the contents of the user's clipboard to a specific html element on the webpage. Here is the code for this. More ...
Minispreadsheet Instructions
This is the instructions for Minispreadsheet. Minispreadsheet is a tiny extremely easy to use spreadsheet. You can type text or a number into a cell, that's it. You can also apply simple formulas to a cell. More ...
Minispreadsheet
Minispreadsheet is a tiny extremely easy to use spreadsheet, You can type text into a cell, you type a number into a cell. A formula is a simple list of cells with basic mathematical operators between them. If you change the number in a cell used in a formula in a different cell, the value in the cell with the formula will be updated. More ...
Difference between Stack, Heap, and Queue
Stack, heap, and queue are ways that elements are stored in memory. Stack elements are added to the top of the stack, and removed from the top of the stack. The mnemonic LIFO is used to describe a stack (Last-In-First-Out). With a queue, the first one in is the first one out. The mnemonic FIFO is used to describe a queue. A heap is an area of memory where elements can be stored and removed in any order. More ...
Inkscape Text Kerning
Although Inkscape might be considered a vector drawing application, it is also a powerful typographical design program. Actually Text Kerning is not a good title for this article because in it I will cover all the different typographical adjustments you can make in Inkscape. More ...
Regular Expressions Subexpressions
In this article you learned how to use subexpressions to rearrange matches in a regular expression and how to replace the value of a subexpression match in the results. More ...
View a Brief List of Windows 10's Recent Problems
Windows 10 Problem Report and the reliability history chart give you some information about your computer's problems without the overwhelming detail provided by other tools such as Event Viewer. More ...
Regular Expressions Lookarounds
In this article you learn how to match a pattern only when it comes after another pattern (or after not that pattern) or only when it comes before another pattern (or before not that pattern). More ...
SVG Basic Shapes Tutorials
This is an introduction to SVG (Scalable Vector Graphics) and tutorials with examples on how to use simple code to draw basic shapes. More ...
How SSL (Secure Sockets Layer) Works
SSL is a security protocol standard that encrypts communication between a web browser and a web server. Any organization that uses their website to transmit, receive, store, or display confidential or sensitive information such as passwords, credit card or bank account numbers, social security numbers, and so on, needs to use an SSL Connection. More ...
Code to Add Music to Your Webpage
Some people think it's discourteous and annoying to have music playing on your webpage. But, hey, it is your webpage, and it depends upon your websites audience and purpose as to whether music is appropriate. In this article I show you how easy it is to configure music on your webpage. More ...
A JavaScript Function That Returns a Function
Its a fad now in JavaScript to code functions that return functions in order to avoid declaring global variables but the procedure is inefficient and unnecessary. More ...
Access Useful Laptop Settings in the Windows Mobility Center
Some useful laptop settings are collected together in a group called the Windows Mobility Center. Near the top of the secret menu, select Mobility Center. Here you'll find controls for setting the screen brightness, sound volume, screen orientation, and such. More ...
The Truth About the Second Amendment
In 1775 many Americans were members of clubs called "militia" that met a couple times a year for training. These militia men carried their own firearms and made their own bullets because the states and Congress didn't have the revenue to pay for them.
That's why in 1789 when Congress added the bill of rights to the constitution it included the Second Amendment. The Second Amendment to the United States Constitution reads:
"A well regulated Militia, being necessary to the security of a free State, the right of the people to keep and bear Arms, shall not be infringed."
Unless you believe that the Founders' knowledge of grammar and sentence structure was suspect (and what right-thinking person would think that?), the Second amendment, though it does employ a peculiar and sometimes awkward construction called an "absolute," is actually a very straightforward call for the establishment of an armed militia when necessary. It has nothing to do with individual gun "rights" except in that context.
Second Amendment does not guarantee gun rights
Why did Congress not address the rights of individuals to own guns? Because in 1787 when the Bill of Rights was written, most Americans were farmers living in wilderness areas with bears, mountain lions, Wolves, and unfriendly Indians. No one would think to question an individuals right to own a gun. Even today, in states like Alaska, it would be unwise to travel in wilderness areas without a gun.
I am a Vietnam War veteran with with a ribbon for marksmanship with the M16 riffle.