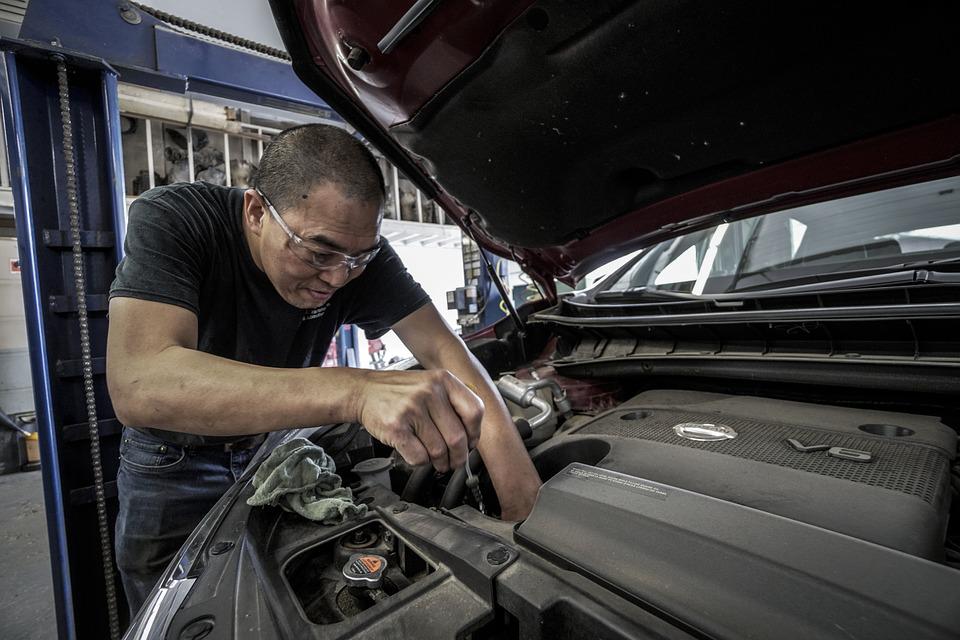 Automotive technicians work in a variety of roles in the automotive industry. Whether you're repairing commuter cars, servicing commercial diesel trucks or building the next generation race car, the opportunities for technicians are as varied as they can be rewarding. If you are considering a career as an automotive technician, start by pursuing an education in the field and gain as much experience as you can along the way.
Gain some Hands On Experience.
Start by working at home with your own car, or assisting a friend or family member as they work on theirs. You may find that you have a particular knack for some aspects of auto repair or maintenance. Working on cars in an informal manner can help you gain an understanding of the craft.
Understand the Functions of the Job.
Automotive technicians preform a wide variety of tasks in a vast array of professional settings. Some technicians work at dealerships and help repair vehicles of a specific make, while others work in repair facilities that may work on every type of vehicle.
Automotive technicians perform routine maintenance on vehicles as well as in depth repairs. Some technicians work on customer vehicles, while others may work solely on vehicles owned by the company they work for.
Determine Your Interest in the Work.
Automotive technicians work in a wide variety of settings and on varied applications. As you work on your own car or the vehicles of a friend or family member, think about what aspects of the work really interest you.
The parts of working on cars that you find the most interesting are often the best ones to pursue professionally. You may also find that there are certain aspects of the work that you would prefer not to pursue.
Make Sure You are Physically Capable of Performing the Work.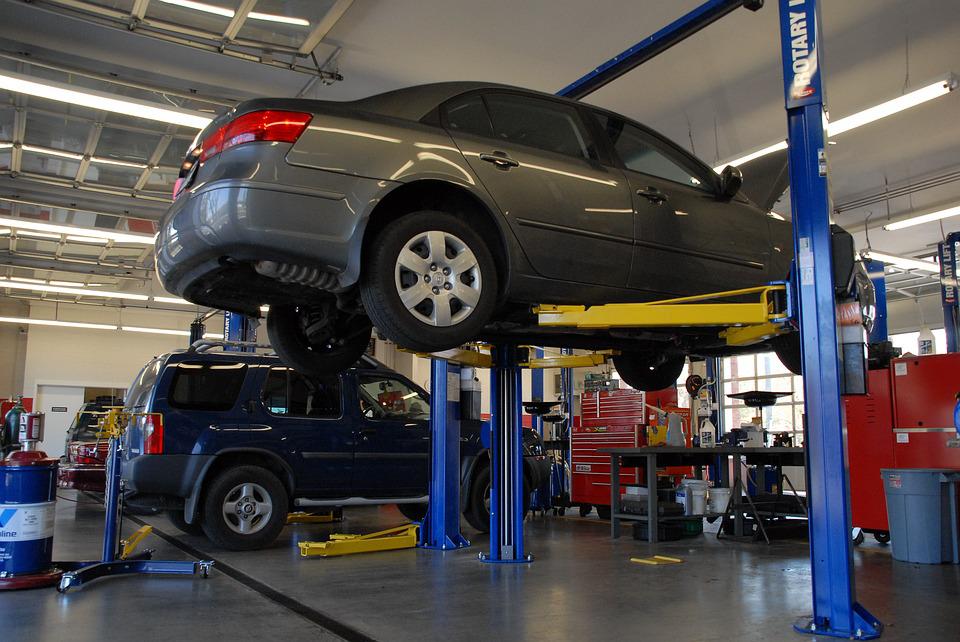 Being an automotive technician can be a physically demanding job that may require long hours on your feet and an ability to work in extremely hot or cold environments. If there are certain environments you are not able to work in, you may still be an automotive technician, but it may narrow down your employment options.
Working on a vehicle above your head on a lift requires looking up and keeping your hands above your head for a long period of time. There may be a lot of lifting required, so if you suffer from a physical disability that prevents you from picking up or carrying tools or parts, it may not be the right career choice for you.
Consider the training requirements.
In order to receive the training required to work as an automotive technician, you will need to attend a school that offers automotive repair certifications. Apply for financial aid through the school of your choice if you have chosen one.
You should complete the FAFSA Federal application for financial aid as well in order to receive aid from the government.
Think about a specialty.
Automotive technicians can enter a number of different specialized industries. You may want to work on specific cars or trucks, or you might choose to pursue working on diesel or commercial vehicles. Determining what field of automotive repair you want to pursue will help you enroll in the right programs.
Diesel and gas engines work slightly differently, requiring different types of training. If you are unsure of a specific specialty you want to pursue, you may want to study regular auto repair.
Automotive Technician Training
Enroll in an Automotive Technician Certification course.
Choose an accredited education program that offers automotive technician certifications. There are many options for technical schools to choose from, so find one that is close by, offers the certification you need, and may offer financial aid to help offset the cost of the program. You may need to apply for acceptance to some programs, so make sure you submit an application prior to the deadline for courses.
Look for schools that are accredited by the National Institute for Automotive Service Excellence (ASE) ase.com or that offer preparation for their exams.
Some programs are as short as fifteen months and offer the opportunity to work as a technician while you complete the program.
Choose a Career Field.
As you complete your training, you should begin to consider what kind of place you'd like to work in. If you are studying diesel repair, you may want to work to repair and maintain a company's fleet. You may also want to work in a shop that repairs the vehicles for customers, or even in the racing industry.
There are benefits to working in each of the different career fields within the automotive industry, but you'll need to choose one that interests you.
Some fields are easier to get into than others. The racing industry can be very competitive and offer few openings, while dealerships are often hiring new techs for maintenance and repair.
Consider internships.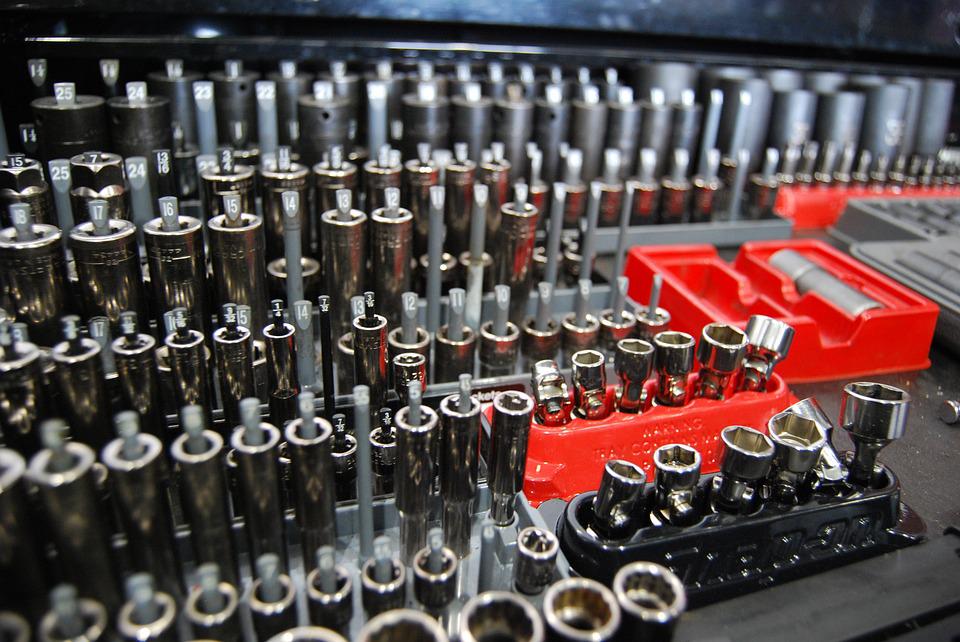 Many schools offer internship programs to allow you to go and work as a tech to gain experience in the field, but you don't have to only pursue internships through the school. Many businesses hire interns for paid and unpaid positions.
Ask your school administration about internship programs to see if they can help get you into one. Apply for internships you find posted on job board web sites or in the local newspaper.
Internships are a great way to gain important experience to make yourself a better candidate to hire when you complete your certification.
Finding an Automotive Technician Job
Create a Resume.
Before applying for a new job as an automotive technician, you will need to write a professional resume. Include your previous professional experience if you have any, as well as your education and any internships you may have completed. Be sure to include your name and contact information on the resume so hiring managers are able to contact you.
Have a friend look over your resume for errors and proofread it a number of times yourself.
Use Contacts You've Gained Through Training.
As you begin looking for a technician position, contact people you've worked with or that you attended training with. They may be able to help get you an interview where they are working. If not, ask if they can serve as a reference as you apply to other jobs.
It is much easier to get hired if you know someone that works where you are applying. Network with other people in the automotive field to help improve your chances at landing a job.
Apply for Entry Level Automotive Technician Jobs.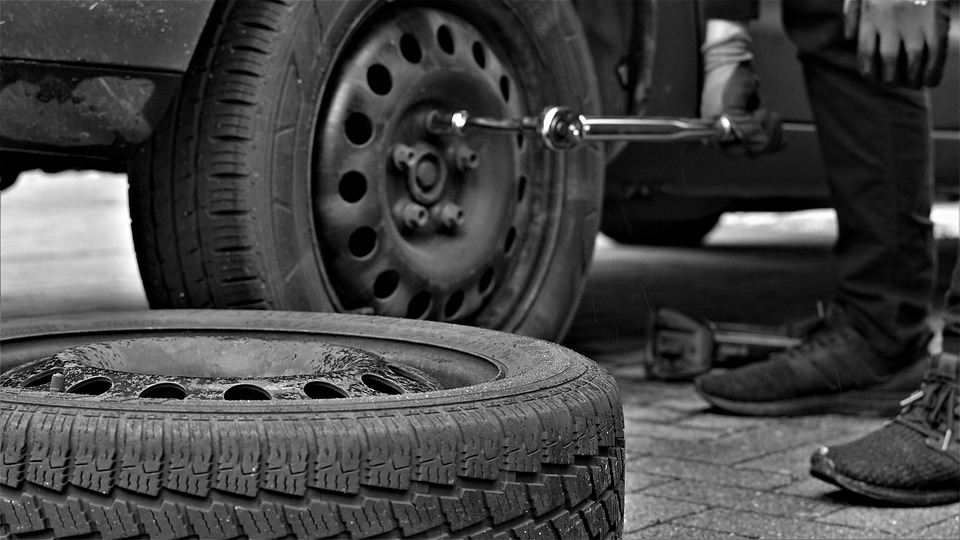 Look for entry level technician positions on job board websites like Monster.com or Indeed.com. Complete the applications and submit them with a copy of your resume.
If you don't hear back from places you apply to within a week or so, call them to follow up on the application. You may choose to deliver the application in person, but it is not always required.
Attend Interviews Dressed Professionally.
When you receive a call for an interview, make sure you arrive a few minutes early and are dressed in a way that puts your best foot forward. Even mechanics and technicians should interview in appropriate, clean clothes to demonstrate your professionalism.
You may not need to wear a suit, but clean, pressed pants and a button up shirt or blouse are always a safe bet.
Negotiate Salary and Discuss Benefits.
Once you interview and are offered a position, discuss the pay rate with the hiring manager. You may opt to request a higher rate than is initially offered. If you choose to do so, be sure to approach it professionally. Try saying something like, "I am extremely interested in this position, but I have a few other offers. Would it be possible to offer a slightly higher pay rate?"
Make sure you understand what benefits are available to you, as well as things like Paid Time Off.
Start Your New Career.
Once you come to an agreement with the hiring manager, it's time to start your new career as an automotive technician! Remember, being a technician can lead to many career opportunities, so consider continuing to pursue more education and certifications.
Becoming an ASE Certified Mechanic can offer you great options for career growth. Branching out into welding, body work or specialty engine building can all increase your pay rates and opportunities in the field.
---
Article source: wikiHow wikiHow is a group effort to create a great resource: the world's largest free how to manual. wikiHow articles help people solve their everyday problems. wikiHow licenses all content under a Creative Commons License. The license allows wikiHow content to be used freely for noncommercial purposes. The Creative Commons License also allows for the creation of derivative works.

Learn more at amazon.com
More How to Choose a Career Information:
• A Career in Investment Banking
• Career Myths Related to Coding
• Role and Requirements for Public Relations Professionals
• The Spa Masseuse
• How to Draw Fashion Illustrations
• Become an Ultrasound Technician
• Top Five In-Demand Careers
• Increasing Demand for Court Reporters
• How to Become an Ultrasound Technician
• Career Guide on How to Become a Detective