Easy CSS 3D Mouse-over Pressed Text Effect
I provide easy CSS code for 3d text when you move your mouse pointer over the 3D text shown above, the text will appear to be pressed. In this example, I configured the 3d text in a link. More ...
Create Animated Glowing Text
CSS3 added many new features, one of them was the ability to create animations entirely in CSS, without JavaScript. CSS3 animations are fun and easy to create. More ...
Code For a Basic 2-Column Fluid Webpage Layout
In this article, I provide simple code for a 2-column webpage that does not use a table, but does use some of the latest HTML5 semantic elements. One nice thing about this design, besides the fact that it uses minimal html code, is that it creates a fluid layout. More ...
Inkscape Shadows and Highlights
Adding shadows and highlights to your drawings can create a touch of realism. In this article you learn how to add shadows and highlights to your Inkscape drawings. More ...
Minispreadsheet
Minispreadsheet is a tiny extremely easy to use spreadsheet, You can type text into a cell, you type a number into a cell. A formula is a simple list of cells with basic mathematical operators between them. If you change the number in a cell used in a formula in a different cell, the value in the cell with the formula will be updated. More ...
Find Your WiFi Password on Windows 10
One of the most common reasons to find your Wi-Fi password is to use it on another PC or device to connect to your Wi-Fi network. Here's how. More ...
JavaScript to Copy and Paste Text to the Clipboard
In some applications, rather than the user's selection, you may want to copy the contents of a specific html element to the clip board. Or when the user initiates a Paste, you may want to direct the contents of the user's clipboard to a specific html element on the webpage. Here is the code for this. More ...
IPv6 Address Compressor Expander
Enter the IPv6 address in the top text box. Click on the appropriate button: Omit Leading Zeros, Consolidate Zeros Segments, Expand Zeros Segments, Replace Leading Zeros. The formatted address will appear in the bottom text box. More ...
Introduction to Windows PowerShell
PowerShell is a more powerful replacement for the command shell. this article explains how to run PowerShell and how to create and run PowerShell scripts. More ...
A JavaScript Function That Returns a Function
Its a fad now in JavaScript to code functions that return functions in order to avoid declaring global variables but the procedure is inefficient and unnecessary. More ...
Capacitors
A capacitor is an electronic component that can store electric charge. A capacitor is constructed with two conductive plates separated by an insulator called a dielectric. More ...
Access Useful Laptop Settings in the Windows Mobility Center
Some useful laptop settings are collected together in a group called the Windows Mobility Center. Near the top of the secret menu, select Mobility Center. Here you'll find controls for setting the screen brightness, sound volume, screen orientation, and such. More ...
Inkscape Exercise: Draw Photorealistic Sphere
Although Inkscape is a 2D drawing application, it is quite capable of drawing photorealistic 3D images. To demonstrate this capability, in this article I show you, step-by-step how to draw a photorealistic sphere. More ...
Create a Cool Picture Frame Effect with CSS
By setting the CSS border-color property to a transparent color, and setting the background-origin property to border-box you can create a cool picture frame effect. More ...
Gift Giving in the Workplace
One thing that can add to the stress of the holiday season is workplace gift giving. giving a gift to a supervisor or manager sets up a conflict of interest and an ethics problem. In my opinion, holiday gifts should be given only to children. More ...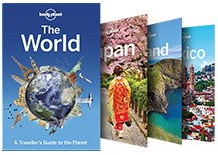 Unlimited Access to Over 1 Million Titles
Read or listen anytime, anywhere, on any device with the Kindle app. Enjoy unlimited access to over 1 million titles. Browse this month's popular mgazines. Listen to thousands of books with Audible narration.
30 Day Free Trial Renews at $9.99/month afterwards. Cancel anytime.