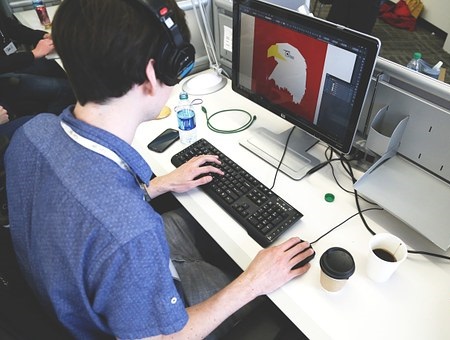 Graphic designers communicate ideas, it's that simple. Sometimes they do this using text. They select the font, font size, font color, and line length of text and headings. But a graphic designer's primary job is to communicate ideas using images. These images may be photographs, drawings, diagrams, animation, video, or abstract graphics that creates an emotional response.
Actually graphic designers usually use images and text together. Their job is to design a layout. To design a layout they must decide how images and text will go together on a printed page or webpage. How much space will images have? How much space will text have? What will be the visual relationship between the images and text?
Some graphic designers work by hand. Some use computer software. Most work both by hand and use computer software, taking advantage of the best aspects of both.
What Graphic Designers Design
• advertising materials
• branding
• brochures
• book illustrations and covers
• exhibition materials
• labels
• layout of newspapers, magazines, corporate reports, and other publications
• logos
• manuals
• packaging
• posters
• signage
• television advertising spots
• tradeshow signage and floor designs
• video
Today corporations are highly involved with reaching people through social media. In many positions, graphic designers are expected to keep up with the latest public buzz, consumer trends, and understand shifting consumer tastes.
In some organizations graphic designers are expected to:
• assist in the development of advertising campaigns
• assist in the production social media content
• assist with social media marketing and video projects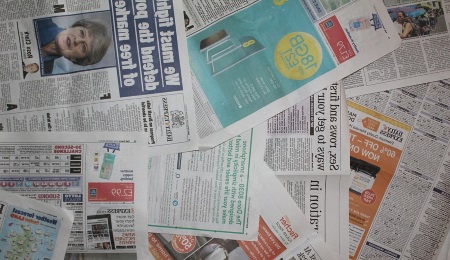 Where do Graphic Designers Work?
Many graphic designers have full time jobs at small to very large organizations. However, many graphic designers are freelancers. By its nature being a graphic designer requires an individual to have a great deal of creativity. Many super creative people don't have the stomach for the politics and structure of a corporate environment. They work as a freelancer consultants work for a clients.
They determine exactly what the client needs. They determine the client's target audience and the message the client wants to send with your design. The graphic designer then creates a mock-up or sketches that they present to their client for approval. After the design is approved, graphic designers check the final production before it goes to the final stage of completion.
Graphic Designers Salary and Opportunity to Advance
When you first start out, you'll probably receive on-the-job training and you'll probably need a few years of such training before you can move on to a better position within the company. Such entry-level positions usually offer a salary about $40,000-$50,000 annually, depending on your experience and skill level.
What Type of Knowledge Must a Graphic Designer Have?
A Graphic Designer must be knowledgeable in;
• Typography, layout, composition, color theory and information design
• Photo manipulation; resize, crop, add and remove objects, color correction
• CMYK printing processes and production
• Knowledge of HTML5, CSS3, and JavaScript
Today most companies expect a graphic designer to be internet savy. They are expected to:
• maintain company websites
• design User Interfaces (UI) and User Experiences (UX)
• develop video wireframes and storyboards
• develop email campaigns, website, and landing pages
• develop landing pages
• design web banners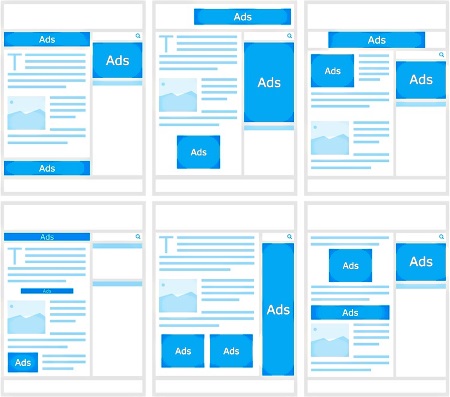 Computer Applications a Graphic Designer Must be Proficient in.
Microsoft office:
• Word
• PowerPoint
• Excel
• Outlook
Adobe:
• Creative Cloud
• Creative Suite
• InDesign
• Photoshop
• Illustrator
• Acrobat
• Dreamweaver
Many shops use Apple computers with Adobe applications, but some use Microsoft Computers with Office applications. Some shops use both. A Graphic Designer with the ability to work with both PC and Apple computers, and has knowledge of WordPress has an advantage.
What Education and Training Do You Need?
Graphic designer jobs usually require a bachelor's or less-often an associate degree in graphic design. Many colleges and universities across the country offer bachelor's degree or associate degree programs in graphic design. The curriculum for such programs usually involve courses in principles of design, commercial graphics production, printing techniques, computerized design, and website design.
An internship can provide you with invaluable on-the-job training and experience, and contacts in the industry.
The Importance of the Graphic Designer's Portfolio
A graphic designer must keep a portfolio of their best work to show to possible employers and clients. When competing for a job against someone with a similar resume, a good portfolio is what will get you the job.
Conclusion
To a creative individual, getting paid to used their inherent creative talents to earn a living is the dream. But the graphic designer job often requires working independently under pressure and having the self-discipline to meet deadlines. If you have a good work ethic and are able to come up with creative solutions to problems, a career in graphic design may be right for you.
More How to Choose a Career Information:
• Qualifications For The Ultrasound Technician
• Discover the Perfect Career for You
• Bartending Professional Tips
• Career Profile - Emergency Medical Technicians and Paramedics
• Casino Career
• Being a Security Guard
• Irrefutable Signs That You Have Achieved Career Success Without a Real Job
• Start a Medical Transcription At Home Career!
• How to Become a Fashion Designer
• Get Hired Quick - Megatrends Are a Foolproof Key to Your Success