What Does a Graphic Designer Do?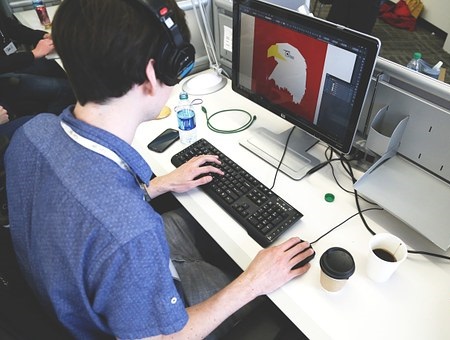 Graphic designers communicate ideas, it's that simple. Sometimes they do this using text. They select the font, font size, font color, and line length of text and headings. But a graphic designer's primary job is to communicate ideas using images. These images may be photographs, drawings, diagrams, animation, video, or abstract graphics that creates an emotional response.
Actually graphic designers usually use images and text together. Their job is to design a layout. To design a layout they must decide how images and text will go together on a printed page or webpage. How much space will images have? How much space will text have? What will be the visual relationship between the images and text?
Some graphic designers work by hand. Some use computer software. Most work both by hand and use computer software, taking advantage of the best aspects of both.
What Graphic Designers Design
• advertising materials
• branding
• brochures
• book illustrations and covers
• exhibition materials
• labels
• layout of newspapers, magazines, corporate reports, and other publications
• logos
• manuals
• packaging
• posters
• signage
• television advertising spots
• tradeshow signage and floor designs
• video
Today corporations are highly involved with reaching people through social media. In many positions, graphic designers are expected to keep up with the latest public buzz, consumer trends, and understand shifting consumer tastes.
In some organizations graphic designers are expected to:
• assist in the development of advertising campaigns
• assist in the production social media content
• assist with social media marketing and video projects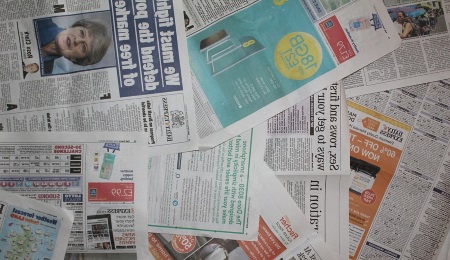 Where do Graphic Designers Work?
Many graphic designers have full time jobs at small to very large organizations. However, many graphic designers are freelancers. By its nature being a graphic designer requires an individual to have a great deal of creativity. Many super creative people don't have the stomach for the politics and structure of a corporate environment. They work as a freelancer consultants work for a clients.
They determine exactly what the client needs. They determine the client's target audience and the message the client wants to send with your design. The graphic designer then creates a mock-up or sketches that they present to their client for approval. After the design is approved, graphic designers check the final production before it goes to the final stage of completion.