How to Become an Illustrator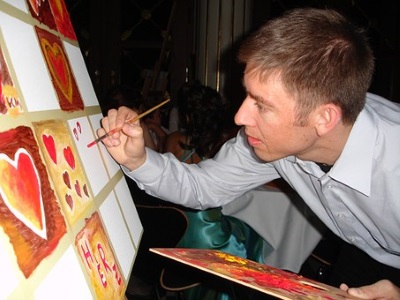 Illustrators create images that complement or help to clarify written text in books, magazines and online. Illustrators make work in pen, pencil, chalk, paint, computer graphics or other media, and they tend to have a distinctive style. Some illustrators work in art or graphic design departments, while others freelance for a number of companies. Read on for information on how to start a career as an illustrator.
Look Into Going to Art School
Even if you have natural artistic talent, it's a good idea to take art courses. Learning from professional artists is an invaluable experience. Your work will be critiqued, which will give you a chance to hone your skills and develop as an artist.
Take courses in drawing, painting, sculpture, ceramics, graphic design, and art history, as well as any specialized courses that interest you. Learn as much as you can about as many mediums as possible before you settle on a favorite to focus on.
You'll learn more if you're open to feedback. Take critiques with a grain of salt, but don't entirely dismiss them over hurt pride. The point of critiques is to help you improve as an artist, and without them you wouldn't be getting your tuition money's worth.
If art school or college isn't an option, find other ways to gain an art education. Take art courses at your local community college, seek out an apprenticeship with a local artist, or try to land an internship at a museum or studio. You may also take instruction from books, online tutorials and other resources.
Learn How to Use Graphic Design Software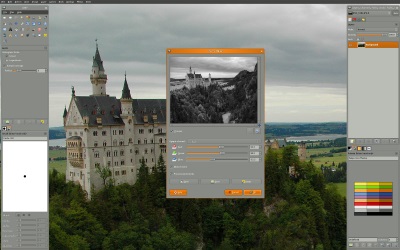 Even if you don't create your art online, you'll still need to know how to use software to format it according to the specifications required by the client. Get familiar with the following graphic design software:

• Adobe Photoshop. This is considered the industry standard for photo manipulation, which is often a part of illustration projects.
• Adobe InDesign and Illustrator. These programs are used for manipulating images and laying them out with text.
• Corel Painter. This is the industry standard for digital painting and drawing.

The above mentioned applications are very expensive, if you're not made of money you may want to try GIMP (short for GNU Image Manipulation Program), a free multiplatform alternative to Photoshop. The fact that it's free does not mean GIMP is lacking in features; it packs enough power to genuinely rival Photoshop. Unfortunately, most commercial shops consider only Photoshop experience, but since all image processing programs work about the same, it will be easy to use Photoshop in the future if you are required to do so.

• Download GIMP here: GIMP