How to Become a Professional Photographer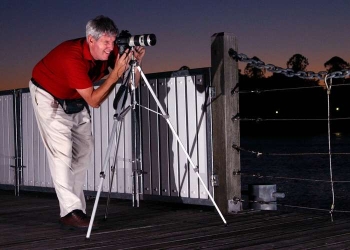 Professional photography is an excellent career choice for anyone who wants to get paid for using their creative talents. It's one field where age and college degrees aren't as important as a good eye, a quality product, and self discipline. Photography is a competitive field, however; so be prepared to start small, while you perfect your craft and build a portfolio of your best work. The tips below should help get you started.
1. Start out by speaking to other professionals in the field. They are normally willing to give advice to individuals interested in their field. Besides if you speak to the right people they will tell you the pitfalls and upsides right from the start. Ask if you can follow them around for a day of work.
2. Consider enrolling in a photography degree program, or taking classes at an art school. You'll make connections and get advice and critiques. Once you are ready, purchase the best equipment you can afford. Remember that this is an investment and will make a big difference in your future. Try sticking to name brand items to ensure you will have service and parts available when, and if needed.
3. Understand that your biggest investment should be your lens. They should be the removable kind that you can put on another camera body if you decide to upgrade later.
4. Study how-to photography books. Lighting and composition can either make or break a photograph, and there are many excellent step-by-step study guides that will teach you the techniques the pros use. Much of this information can also be found by using search engines (e.g: Google).
5. Practice to get experience. Shoot, shoot, shoot. Always having your camera handy will enable you to take photos in different places and of different subjects.
6. Evaluate each photograph you take. Ask others to critique your work. Put your questionable shots in a separate file, so that you can go back later and correct any mistakes on your photo editing software. Many pros will tell you that they hardly ever take a 100 percent perfect photo. Programs like Photoshop and/or Corel Photo Paint will always be handy when making a good photo great.
7. Strive for originality. Photo editors appreciate pros who can give an old subject a fresh look, so don't be afraid to experiment. When trying to take a great photo, you can sometimes take up to 100 or even more shots experimenting before taking the one you really want. Be patient and don't give up.
8. Build a quality portfolio. Buy a good quality leather ring binder, and take a handful of your best prints and put them in plastic sleeves. Label each one with your name, address and phone number, so when a client asks to see samples, you're prepared.