Undoing a Windows Update
When an update doesn't go as planned, roll it back. You can do so within Windows, or, under dire circumstances, you can roll back an update from safe mode or when using the Windows Recovery Environment. First, if you can get into Windows, follow these steps to roll back an update:
1. Press Win+I to open the Settings app.
2. Choose Update and Security.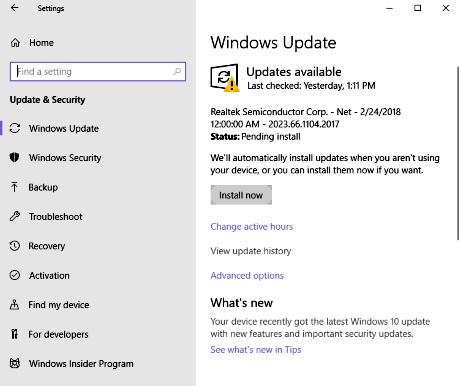 3. Click the Update History link.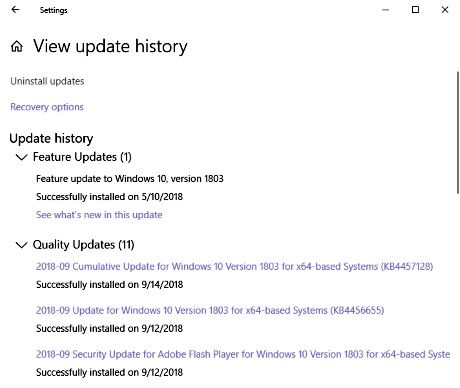 4. Click the Uninstall Updates link.
The Control Panel's Installed Updates windows appears. It lists all updates that Windows monitors, which includes Windows updates as well as updates to specific programs.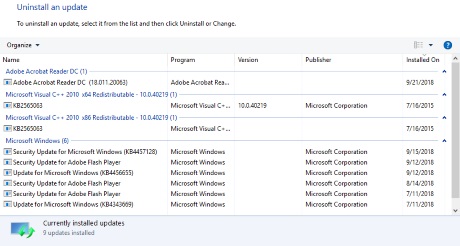 5. Choose the update you want to undo.
The updates are categorized by program and then by date. Choose the top item in the Microsoft Windows category to remove the most recent Windows update.
6. Click the Uninstall button that appears on the toolbar.
Not every update features the Uninstall button. Minor updates may not show the button.
7. Follow the directions provided on the screen.
If prompted to restart Windows, do so.
The update should be removed successfully and your system restored. If not, or when the computer won't start, boot the system into the Windows Recovery Environment and enter safe mode.
You can also use System Restore to recover from a bad Windows update. If you can't access System Restore in Windows or in safe mode, use the Windows Recovery Environment.