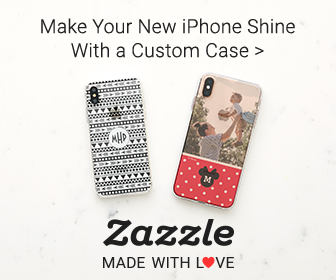 Remove Windows Components You Don't Need
The Windows operating system includes many built-in applications to provide extra features that you may, or may not need. When Windows starts, these applications are loaded into memory. If you don't use them, that's wasteful. More ...
My Favorite Windows 7 Tips and Tricks
Windows 7 is fast, stable and has a lot of very cool new features. I have a few tips and tricks to help me get the most from Windows 7, and I thought I would share some of my favorites with you. More ...
Disable "Hard Disk Turn Off" to Speed Up Windows XP
By default, Windows xp is configured to spin down the hard drive after a short period of inactivity. It takes very little energy to keep a hard disk spinning. However, after you turn the disk off and let it spin down, it requires quite a bit of energy to rapidly bring it back up to 7,200 rpm. Conserve energy, improve Windows XP performance, and make your physics professor proud by disabling hard disk turn off. More ...
Keep Laptop Running when You Close Display in Windows 7
The primary advantage of a laptop PC is portability, but it's a bit cumbersome if you try to carry one with the display open. Wouldn't it be nice if the laptop PC wouldn't shut off when you close the display? This is actually an easy feature to configure. More ...
How to Deal With a Windows Firewall Alert
You'll see a firewall warning because you're using a new program that accesses the Internet, or because something sneaky is trying to access the Internet or get into your computer from the Internet. In either case the firewall will give you a warning. More ...
How to Use Windows 7 Built-in Speech Recognition
If you're a writer, or do a lot of keyboard typing (like I do), you might be able so save yourself a lot of work by using Windows 7's built-in speech recognition. The question is, will speech recognition save you some work? More ...
Record Your Own Windows Startup Greeting
When you start your computer in the morning you are greeted with the Windows default startup music. In this article, I show you how easy it is to replace the default startup sound with your own personal greeting. This is something you might do to start your day on a more cheerful basis, or something you might setup for a special friend or relative. More ...
Windows 7 - Rename a Group of Files Simultaneously
You know you can rename a file directly in Windows Explorer by clicking on the file's name to select it, and then clicking on the file's name again (not double-clicking, but clicking twice). But did you know that you can rename a group of files simultaneously? More ...
Windows 10 Disable Aero Snap and Shake
With Aero Snap and Shake Windows does what it wants to do, not what you want it to do. More ...
Where Did My Recycle Bin Go?
With the Recycle Bin, you can easily restore a file that you deleted. So you might agree that the Recycle Bin is an important utility to have on your desktop. But the Recycle Bin has been known to disappear from the desktop on occasion. Here's how to restore the Recycle Bin icon to the desktop. More ...
Configuring Sound for Windows Events
To customize your Windows sound scheme you need to go to Control Panel and then double click the Sounds and Multimedia icon. Next make sure you are on the Sounds tab and it will display the Sounds and Multimedia Properties Dialog Box. More ...
Increase Windows 7 Notifiction Display Time
By default a Windows 7 notification message appears for 5 seconds and then slowly fades away. It requires more than 5 seconds for me to fetch a cup of coffee and return to my PC. I may well have missed a notification message while I was gone. Fortunately it's very easy to increase the notification display time. More ...
How To Build A Mortgage Calculator For Free in Microsoft Excel
One of the really cool parts aspects of Microsoft Excel is the functions Microsoft has created for you to use. This means that rather than have to develop a function from scratch you can use pre-built ones to do a plethora of tasks like building your own Mortgage Calculator. More ...

Learn more at amazon.com
Custom Search