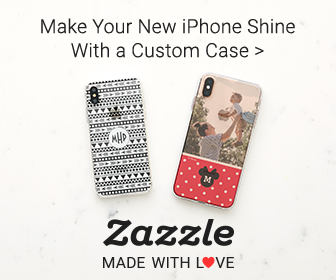 How to Disable Windows Explorer's Annoying Tooltips Popups
One of the most annoying things about Windows is the tooltips popup in Explorer. Generally, the reason I'm using explorer is to locate a file, but the annoying tooltips popup keeps covering up filenames. The popup itself doesn't display any useful information. More ...
How to Repair a Damaged Excel File
Excel worksheets can get corrupt or damaged at any point of time. Just imagine working on important financial figures and power goes off. And when power comes back, you cannot access your worksheet or the excel file fails to open. Now what to do? More ...
Configure Windows 7 File Contents Searching
Windows 7 does not always automatically search file contents. This means if you type in a search term, it will search file titles, but not actually look through what is in each document. Use these steps to enable content searching. More ...
Diable Windows CD/DVD AutoPlay
When you insert a CD/DVD disc into the drive, it begins playing music, running an application, or installing software automatically. This action id provided by a feature called AutoPlay. Some experienced Windows users find Autoplay annoying. For example, sometimes I don't know what's on a cd/dvd and I don't want programs executing without my express permission. More ...
How to Free Some Hard Drive Space
Hard Drive Space, where does it go? The best solution is of course to buy a more roomy hard drive. But if you want a momentary and critical solution to free your hard drive space, you can try some of these tips. More ...
How to Fix a Scratched CD
While compact discs (CDs) are remarkably durable, it's nearly impossible to prevent scratches and scuffs from occurring. The resulting damage can be either a skip in a track or the loss of data. Don't despair, you may be able to repair the damage on your own with products you already have. More ...
Create Your Own Custom Screen Saver with Windows Built-in Slideshow
Modern CRT and LCD displays don't have an image burn-in problem, but people still use screen savers because they're fun - especially when you can use Windows built-in Slideshow screen saver to display your own personal photographs. More ...
OpenOffice a Software Solution to Enhance your Office Productivity at No Cost
OpenOffice is a multiplatform and multilingual office productivity suite that is quickly becoming the main competitor of Microsoft Office. OpenOffice consists of the key desktop applications you can find in other office automation suites: a word processor, a spreadsheet, a presentation manager, a drawing program and a database. More ...
Add More Information to a Files List
Wouldn't be nice to get more information in a file listing than just the default information? With Windows XP, you can. In the file's Properties dialog box, select the Summary tab in the file's Properties dialog box. More ...
How to Cancel a Print Job in Windows 10
Just realized you sent the wrong 26-page document to the printer? In Windows 10 you need to use the print queue to cancel a print job. More ...
Windows 10 Disable Aero Snap and Shake
With Aero Snap and Shake Windows does what it wants to do, not what you want it to do. More ...
Cover Your Tracks in Internet Explorer
Whenever you use Internet Explorer it leaves a track of your activities which someone else using your computer can easily follow. This information is stored in the history list, cookies folder, and browser cache. When you delete a file, it's not really gone, someone else using your computer can easily restore it. Use the information in this article to cover your tracks in Internet Explorer. More ...
Disable Taskbar Button Grouping
Have you ever had difficulty finding a window because its taskbar button was grouped with other window's taskbar buttons? You can easily prevent this annoyance. More ...

Learn more at amazon.com
Custom Search