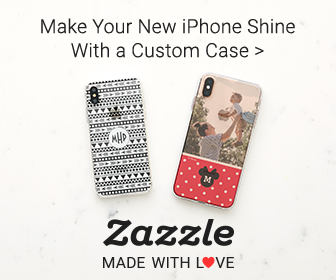 Configuring Sound for Windows Events
To customize your Windows sound scheme you need to go to Control Panel and then double click the Sounds and Multimedia icon. Next make sure you are on the Sounds tab and it will display the Sounds and Multimedia Properties Dialog Box. More ...
How to Deal With a Windows Firewall Alert
You'll see a firewall warning because you're using a new program that accesses the Internet, or because something sneaky is trying to access the Internet or get into your computer from the Internet. In either case the firewall will give you a warning. More ...
Add the Undo Button to File Explorer in Windows 10
One of the most important things any operating system should provide for the human user is an undo function. In Windows 10, you can add a button to File Explorer to undo an action, such as moving, renaming, or deleting a file. More ...
Swap Mouse Buttons
It's important to let left-handed people be as productive as possible because, on average, left-handed people are more creative than right-handed people. Fortunately, Windows lets you swap the functions of the mouse buttons. More ...
Change Explorer's Thumbnail Size
If you're not already viewing thumbnails in Windows Explorer, Right-click in an open area inside Windows Explorer and, in the popup menu that appears, select View | Thumbnails. If you're not happy with the size or quality of the thumbnails, you can use Tweak UI to reconfigure those properties. More ...
Increase Windows 7 Notifiction Display Time
By default a Windows 7 notification message appears for 5 seconds and then slowly fades away. It requires more than 5 seconds for me to fetch a cup of coffee and return to my PC. I may well have missed a notification message while I was gone. Fortunately it's very easy to increase the notification display time. More ...
Display Control Panel Utilities in Windows 7 Start Menu
A quicker way to access Control Panel utilities is to configure the Start menu so that the individual Control Panel utilities appear in a sub-menu to the Start menu Control Panel menu item. More ...
Windows 7 - Five Ways to Move or Copy Files or Folders
At its core, the PC is a device for working with and storing files. Two common things done with files is to move them or to copy them. Did you know that Windows provides at least five different ways to copy or move a file or folder? More ...
Where Did Firefox Put My Download?
When you download with Internet Explorer, it pops up a "Save" dialog box to ask you where you want to save the downloaded file. But when you download with Firefox, it simply displays the message "Download complete". Wonderful, but where did it put the downloaded file? More ...
Uninstall Windows Media Player 10 and Start Enjoying Your Media Again
Windows Media Player 10 has been full of bugs from Microsoft since they offered it as a download from their site. Windows Media Player 9 was nice and simple. Windows Media Player 10 is way too complex and feature-rich that it has taken away from the simpleness of version 9 and ruined itself. More ...
Use Windows Key Shortcuts
Along with Windows 95, keyboards a Windows key were introduced. The Windows key is the key with the logo on it just to the left of the [Alt] key. The Windows key adds some functionality that can speed up your access the Windows Desktop and give you quick access to some useful utilities. More ...
Window 10 Power Management
Windows 10 has three power plans to choose from: Balanced, Power saver, and High performance. The difference between each plan is when the display turns off, and when the computer goes to sleep. You can configure each plan to your desires, and you can also create your own custom plans. More ...
Why My Office Files Do Not Open
While working on MS Office, there may be situations when you click and try to open up an office file, it does not open. After this you try the 'Open With' option to open the required file and the file gets opened in other program rather than its respective program. More ...

Learn more at amazon.com
Custom Search