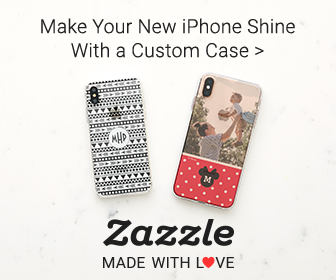 Read Any ePUB eBook Inside Firefox With EPUBReader Plugin
Electronic publications are rapidly being converted from formats such as PDF to the ePUB format. EPUBReader is a Firefox Plugin which lets you read ePub-files in the browser. More ...
Move a Window With Keyboard Arrow Keys
Have you ever tried to move a window to one side of the screen and instead it expands to full screen? Then when you click the upper-right corner restore button to return it to the size you set it to, it returns to the old screen position. More ...
Make Windows 10 Mouse Pointer More Visible
Sometimes the mouse pointer is hard to see. You can lose track of its location. Here's how to make the mouse pointer more visible. More ...
Windows Mouse Dead? - How to Get Around Windows Without the Rodent
Your mouse dies while you're in the middle of working with several windows open. Press LEFT SHIFT + LEFT ALT + NUM LOCK to activate the emergency keystrokes for mouse function. Once Mousekeys is active you can use the following keys to duplicate the mouse functions. More ...
Put a Shut Down Button on Your Desktop
Regardless of which version of Windows you use, it requires several steps to shut the system down. It's like this frustrating system won't let you go without one final bit of frustration. Well, you can reduce shut down to one step by placing a Shut Down shortcut on your desktop. More ...
Remove My Recent Documents from the Start Menu
When you open the Start menu, it provides a menu item to display a list of all the files that you have recently opened. Although this can be handy if you want to work on those files again, it can also allow others who use your computer to trace your activities. More ...
Google Apps vs Microsoft Office 365: Which is Best for Your Business?
As more companies move their file storage and editing, email and team collaboration software to the cloud, they must decide which cloud-based business application to use Google Apps or Microsoft Office 365. More ...
Windows 10 File Explorer Ribbon
In previous versions of Windows, Windows Explorer had a toolbar at the top of the window. In Windows 10 File Explorer the toolbar has been replaced with the Ribbon. The purpose of the Ribbon is to make it easier for newbies to use Explorer commands. More ...
Configure Windows Taskbar
The Taskbar is that bar at the bottom your screen. It's your control center for application windows on the desktop. When you start a program, a button appears on the Taskbar that lets you control that program. More ...
How-to Capture the Computer?s Screen
Want to save a picture of your computer's screen? Just press the Print Screen key located in the upper-right corner of your keyboard. The Print Screen key sends an image of the screen to the Clipboard. More ...
Window 10 Power Management
Windows 10 has three power plans to choose from: Balanced, Power saver, and High performance. The difference between each plan is when the display turns off, and when the computer goes to sleep. You can configure each plan to your desires, and you can also create your own custom plans. More ...
Windows 10 Disable Aero Snap and Shake
With Aero Snap and Shake Windows does what it wants to do, not what you want it to do. More ...
How to Restore Files from File History in Windows 10
File History automatically makes a copy of every file in your Documents, Music, Photos, and Videos folders. It copies all the files on your desktop, as well. And File History automatically makes those copies every hour. More ...

Learn more at amazon.com
Custom Search