Add More Information to a Files List
Wouldn't be nice to get more information in a file listing than just the default Name, Size, Type, and Date Modified? With Windows XP, you can.
First you need to add the desired information to the file, then use Detail View (click on the folder to highlight it, then select Details in Explorer's main menu) for the folder containing the files, and then add a column to display the added information.
• First, right-click the file and in the popup menu that appears, select Properties. In the Properties dialog box that appears, on the General tab, uncheck the "Read Only" checkbox if it's checked.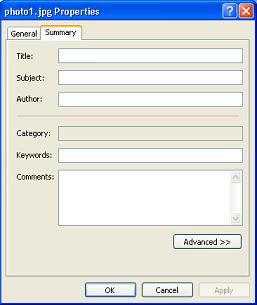 Then select the Summary tab and enter as much information as you want in the Title: and other text boxes.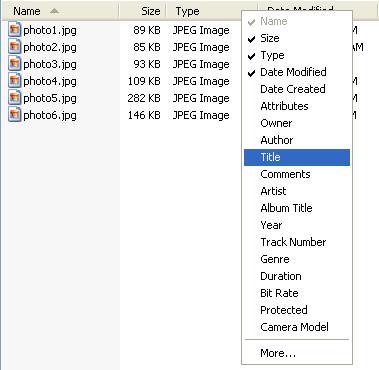 After you've added the desired information in the Properties dialog box for the files, in the Details view, right-click a blank space next to a column title. In the popup menu that appears, click next to a name of a column you want to add, for example clicking Tile puts a check mark next to Tile and adds a new Title column to the file list.