What Should be in a PC Technicianís Tool Kit?
If you're a computer enthusiast or an aspiring PC Technician, maybe you're wondering exactly what items you need to create a PC Technicianís tool kit. The toolbox itself should be a medium sized plastic toolbox. To fill the toolbox, start collecting the items listed below.
Hand Tools
A technician's tool kit should have a selection of the following hand tools, especially in the smaller sizes.
• Philips screwdrivers
• Regular screwdrivers
• Nut drivers
• Needle nose pliers
• Regular pliers
• Wire cutters
• Adjustable wrench
• Hex Allen wrenches
• Torx wrenches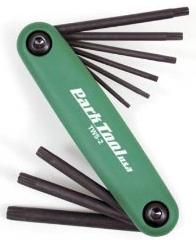 Special Tools
You may not use these special tools on a regular basis, but they will come in handy when you run into complications.
• Magnetic grabber
• Pincher type grabber
• Small soldering iron
• Wire strippers
• Scissors
• Flashlight
• Magnifying glass
• Multi-meter