A Handful of Useful Run Commands: calc, notepad, wordpad, voice recorder, control
The Run dialog box which can be opened by pressing the [Windows] + [R] keys. Run dialog box is a rapid way to open programs. Here are some quick and useful Run commands. More ...
Inkscape Layers and Z-Order
Inkscape's use of the Z axis is represented by layers and is called z-order. When you first draw an object on an empty canvas, it has a z-order of 1. If you draw a second object, it has a z-order of 2. If you draw a third object, it has a z-order of 3 and so on. More ...
Regular Expression Basics : Match a Set of Characters
A Regular Expression (regex) is a sequence of characters that define a pattern that allows you to search, match, locate, replace, manipulate, and manage text. In this article you'll learn how to use regular expressions to match a set of of characters. More ...
Self-Esteem and Success
A person with high self-esteem believes that they are a worthwhile and important person. A person with low self-esteem believes that others are better than them, and that they deserve to treated badly by others. More ...
Windows 10 Shortcut to Turn Laptop Camera On or Off
To prevent hackers from sneaking a look at you, turn your laptop camera off. This article shows you how to place a shortcut on your desktop that you can use to quickly turn your laptop camera on or off. More ...
The Difference Between EoP and PoE
Ethernet over Power (EoP) is a technology for sending network data over power lines. Power over Ethernet (PoE) is a technology for sending power over Ethernet network cables. More ...
Introduction to Windows PowerShell
PowerShell is a more powerful replacement for the command shell. this article explains how to run PowerShell and how to create and run PowerShell scripts. More ...
Inkscape Grouping
One function in Inkscape that is very handy is grouping. Without grouping in order to reposition an object we would need to select all its pieces. With grouping, all an object's pieces behave as a single object. More ...
Learn Assembly Language Programming on Raspberry Pi 400
One of the easiest ways to learn assembly language programming is on the Raspberry Pi 400. The Raspberry Pi 400 is a complete personal computer built into a compact keyboard. More ...
Code For a Basic 2-Column Fluid Webpage Layout
In this article, I provide simple code for a 2-column webpage that does not use a table, but does use some of the latest HTML5 semantic elements. One nice thing about this design, besides the fact that it uses minimal html code, is that it creates a fluid layout. More ...
Windows Event Logs for Maintaining or Troubleshooting Your PC
Your PC keeps logs of everything that happens. You can use the information in these logs to help maintain and troubleshoot and your PC. More ...
Fiber Optic Bend Radius Standards
Fiber optic cable can be damaged by placing too much tension on the cable or bending the cable excessively during installation. Excessive bending or too much pulling force can permanently damage the fiber by causing micro cracks. More ...
Regular Expressions Intervals
Regular expression intervals tell us about the number of occurrences of a character in a string. Curly braces are used to define a precise count of how many occurrences you are checking for. More ...
Regular Expressions Boundaries
In this article you learn how to controls where a regular expression matches a string, on a word or non-word boundary, at the beginning or end of a string. You also learned about multiline mode. More ...
Gift Giving in the Workplace
One thing that can add to the stress of the holiday season is workplace gift giving. giving a gift to a supervisor or manager sets up a conflict of interest and an ethics problem. In my opinion, holiday gifts should be given only to children. More ...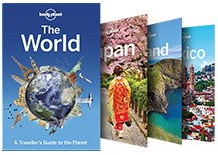 Unlimited Access to Over 1 Million Titles
Read or listen anytime, anywhere, on any device with the Kindle app. Enjoy unlimited access to over 1 million titles. Browse this month's popular mgazines. Listen to thousands of books with Audible narration.
30 Day Free Trial Renews at $9.99/month afterwards. Cancel anytime.