Gift Giving in the Workplace
One thing that can add to the stress of the holiday season is workplace gift giving. giving a gift to a supervisor or manager sets up a conflict of interest and an ethics problem. In my opinion, holiday gifts should be given only to children. More ...
Export Inkscape Drawing as an Image
Although Inkscape images can be embedded in webpages, for most other applications you'll need a raster image format. Inkscape can export your drawing in the .png raster image format. More ...
Windows 10 Disable Aero Snap and Shake
With Aero Snap and Shake Windows does what it wants to do, not what you want it to do. More ...
HTML5 Header Element
The header element is one of HTML5's semantic elements. It provides a container for header information. A header element may contain ,logo author, navigation, search, version, copyright, and other such information. More ...
Introduction to Operating Systems
An operating system is software that acts as an intermediary between a computer user and the computer's applications and hardware. An operating system can be viewed as a resource allocator. Resources might be CPU time, memory space, file storage space, and input/output (I/O) devices. More ...
Easy JavaScript FileReader Code
The JavaScript FileReader object allows web pages to read files stored on the user's computer. Files may be selected using the input element, or selected with a drag and drop operation. More ...
Easy CSS 3D Mouse-over Pressed Text Effect
I provide easy CSS code for 3d text when you move your mouse pointer over the 3D text shown above, the text will appear to be pressed. In this example, I configured the 3d text in a link. More ...
A Brief Introduction to 3D Printing
Previously, the only ways to create 3D objects was casting and molding. 3D printing involves creating an object by laying down layer over layer of material, building the object from the bottom up. 3d printing is great for rapid prototyping. 3d printing is also a great way for a home artist to express their creativity. More ...
Inkscape Grouping
One function in Inkscape that is very handy is grouping. Without grouping in order to reposition an object we would need to select all its pieces. With grouping, all an object's pieces behave as a single object. More ...
Introduction to Draw SVG Free Online SVG Drawing Application
A drawing created on a computer can be posted directly on the Web. Drawing on a computer with a vector drawing program is the best way to go. Draw SVG seems to meet the need. In this article I touched on only a tiny part of what Draw SVG can do. More ...
Inkscape Layers and Z-Order
Inkscape's use of the Z axis is represented by layers and is called z-order. When you first draw an object on an empty canvas, it has a z-order of 1. If you draw a second object, it has a z-order of 2. If you draw a third object, it has a z-order of 3 and so on. More ...
Area of an Ellipse Calculator
It's easy to calculate the area of an ellipse because it's similar to calculating the area of a circle ecept instead of Pi times the radius squared, its Pi times the long axis times the short axis. More ...
Regular Expression Basics : Match a Set of Characters
A Regular Expression (regex) is a sequence of characters that define a pattern that allows you to search, match, locate, replace, manipulate, and manage text. In this article you'll learn how to use regular expressions to match a set of of characters. More ...
The Power of a Positive Attitude
One of the most important personality traits required for the achievement of a successful life is a positive attitude. What I mean when I say positive attitude might be more accurately described as a realistic attitude. More ...
Network on a Chip (NoC)
NoC (Network on a Chip) is a method of placing a much larger number of processors on a multi-core chip. Much like a regular network, NoC has multiple point-to-point data links that are interconnected by routing switches. More ...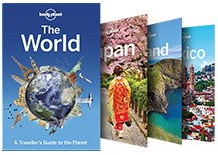 Unlimited Access to Over 1 Million Titles
Read or listen anytime, anywhere, on any device with the Kindle app. Enjoy unlimited access to over 1 million titles. Browse this month's popular mgazines. Listen to thousands of books with Audible narration.
30 Day Free Trial Renews at $9.99/month afterwards. Cancel anytime.