How to Apply for Food Stamps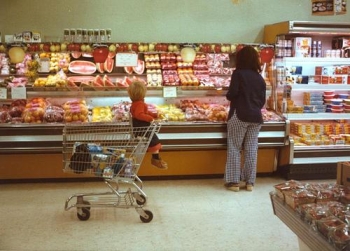 The Food Stamp Program is funded by the Food and Nutrition Services of the United States Department of Agriculture. Each state administers its own program but the eligibility rules are Federally mandated. How you apply for food stamp benefits will vary, some, from state to state but the general guidelines and requirements are the same. Generally speaking, it's fairly painless for an eligible individual or family to apply, qualify and receive food stamp benefits but there are a few things to consider.
1. Visit the USDA FNS website, before applying in person, learn of the program and your possible eligiblity. Have some idea of your standing before you make the trip. Note: Living in a disaster area may also qualify you for one or more of the programs.
2. Locate your the closest Eligibility Services office in your state. Call them to make an appointment. While on the phone, learn what documentation is required to prevent multiple trips. Locate your state's hotline phone number at FNS Contact Information website.
3. Gather your latest utility and rent bills, income statement (if any), and Social Security card. Call again to ensure you have everything.
4. One of many requirements is a statement that you buy and prepare food separately. If you live with a roommate, whether or not they are also applying for assistance. This can be also true of relationships where the couple is not married or a mother and a grown child. Please see your state requirements for exact wording. This can help your total amount of benefits.
5. Be prepared to spend much of the day in the office. There will be several forms (be legible and neat) and interviews. Take some bottled water and snacks. If with a child, be bring all necessary childcare items: formula or food, diapers, a quiet toy or two, etc.
6. Expect finger imaging. Many states now use finger imaging to help prevent identity theft and other types of fraud. This information is confidential, used only if fraud is indicated. Typically this is done with a scanner (it's not messy).
7. Don't put yourself down for applying. Bad things happen to good people, and this program exists because it is desperately needed. Just because you need help right now is not a reason to be ashamed. You probably don't need that stressful emotion in your life right now.
8. Protect your card once approved. (The FS card resembles a credit card.) If your card is lost or stolen it is hard to replace.