Windows XP's Built-in Help and Support Center
Before you make an expensive call to a computer repair service or Microsoft's Technical Support line, try Windows built-in troubleshooters. The Windows XP Help and Support Center provides troubleshooters that work like wizards. They walk you through step-by-step to the solution to your problem. In many cases, Windows troubleshooters will help you diagnose and fix common system problems.
As an example, let's say that your printer is putting out garbled pages. You could try the Printing troubleshooter. In the Start menu, click on Help and Support to open the Help And Support Center.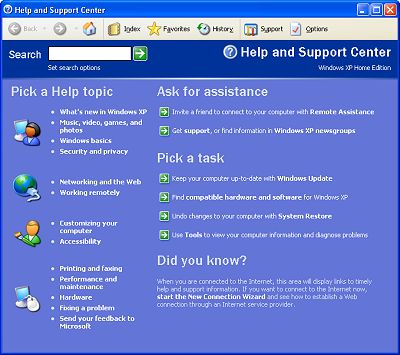 In the Pick a Help Topic list, choose Fixing a problem (near the bottom of the list).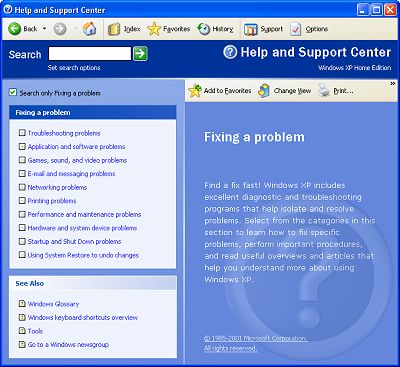 In the Fixing a problem list, choose Printing problems.