Five of the Best Web Design Programs
For you to design a great site you need to use the right tools. Here are some of the best design tools that you can use:
Expression Blend allows you to create phototyping designs without using the code. This means that you don't need to know how to code in order to use this program. You create the different designs by drawing shapes, list boxes, and control buttons. The program comes with editable user interface elements such as check-boxes, sliders, buttons, and combo boxes.
Publisher comes with Microsoft Office and has many great web-design features such as about, describing services, selling products, contact templates, employee information and many others. The cool thing is that you can add your own artwork and delete any features that you don't need. The program also allows you to create links on the calendar and events.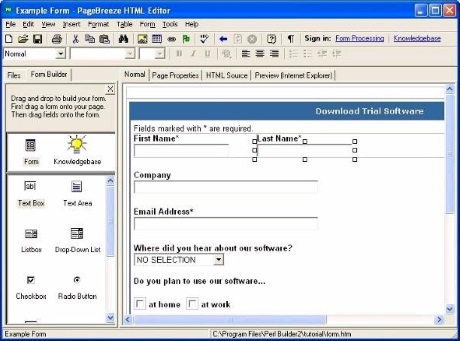 PageBreeze is a WYSIWYG editor and it comes with simple templates that allow you to handle small projects. The program allows you to add links, tables, images, and forms by simply clicking on the feature that you want. The cool thing is that you are able to see and edit all the site pages. Once you are done, the FTP client helps you in putting your work online.
While the program is easy to use for beginners, it's unimpressive to experienced web designers. This is because it's based on old technology and has few features.
It's a Firefox extension that allows you to view HTML and CSS code, adjust your style, manage cookies, examine error messages and do many other things. Since it's a powerful tool, you need to take your time in learning how it works. For example, you can start by learning how to view code and then learn other things as time moves on.
Firebug helps you in encoding video file formats. It provides you with simple editing and allows media with advertising and overlays. The program comes with a number of great features such as player templates and the ability to publish using Microsoft Silverlight.
Conclusion
These are just a few of the programs that you can use in designing your website. If you are a web designer it's wise that you choose one program that is ideal for you and master its ins and outs. If you aren't a web designer, you can train yourself to use the various programs. You can also hire a professional to help you in designing your website.
---
We provide Web Design Services Hong Kong to clients from all parts of the world. To know more about us visit: VirtueNetz Web Design
---
Webmaster message: KompoZer is a free open source WYSIWYG web page authoring tool.