Living a Life You Love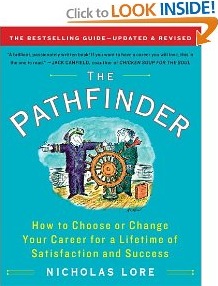 You have never used a book like this before. It is designed to actually take you through the process of choosing your future career rather than just reading about doing so. As you continue through the book, it will become your personal career coach and guide. many people say this book seems to be speaking directly to them alone. Of course this is not true, but you will find that you have an opportunity to develop a very personal coaching relationship with this book.
This relationship will make it possible for you to deal successfully with everything you need to consider, as well as learn practical new ways to move forawrd from your present uncertainty to design a career that will fit you elegantly, perfectly, like a custom-made suit. I hope you will choose to be a participant, and not just a reader. If you've made the decision to change your life, then you've found the book that was written just for you.
Excerpt:
Go over this list. Check the statements that are true. If you check almost all of them, you are doing pretty well. The ones you left unchecked show where you could use some improvement. If you left several of them unchecked, you are in the wrong career; and this is the book you need.