Create and Change Password, Picture and User Name in Windows 7
In Windows 7, the logon screen usually contains a picture that you choose when setting up the computer and a default user name. Since I purchased my computer from Best Buy, the picture was already set and the user name was simply User. Not very unique! The first thing I did when I got my computer was to change the user name and change my user picture. That is what I'll explain in this article.
Change User Name in Windows 7
First, click on Start and then Control Panel. Then click on User Accounts and Family Safety.

On the next screen, click on the User Accounts heading at the very top.

Finally, click on Change your account name to actually change the user name. If you want to change the user name for a different account, click on Manage another account.

Now type in the new user name that you desire and click the Change button.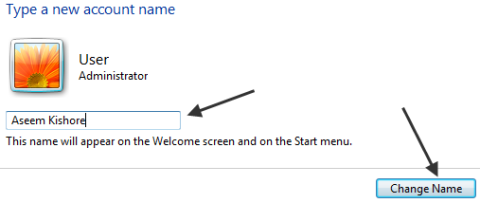 That's it! Once you click Change, you'll be back to the previous screen with a preview of the new login screen.