Inkscape Text Kerning
Although Inkscape might be considered a vector drawing application, it is also a powerful typographical design program. Actually Text Kerning is not a good title for this article because in it I will cover all the different typographical adjustments you can make in Inkscape. More ...
IPv4 to IPv6 Transition With the Dual-Stack Technique
Transition from IPv4 to IPv6 has been slow. If you can't immediately convert all your network hardware to IPv6, the dual-stack technique allows the easiest operation of IPv4 and IPv6 devices on the same network. More ...
Create Your Own Database Using Only Notepad : CDV
In this article you learn how to create a database using only a basic text editor along with any web browser. You won't believe how simple and powerful this method is. The database we design will have powerful features. More ...
Windows Event Logs for Maintaining or Troubleshooting Your PC
Your PC keeps logs of everything that happens. You can use the information in these logs to help maintain and troubleshoot and your PC. More ...
Html5 section vs article Element Best Practices
Many new semantic elements where added to HTML5. The purpose of most of these new elements was easily discernible. But a web search reveals that there is much confusion about the relationship between the article and the section element. More ...
Regular Expression Basics : Match a Set of Characters
A Regular Expression (regex) is a sequence of characters that define a pattern that allows you to search, match, locate, replace, manipulate, and manage text. In this article you'll learn how to use regular expressions to match a set of of characters. More ...
A Handful of Useful Run Commands: calc, notepad, wordpad, voice recorder, control
The Run dialog box which can be opened by pressing the [Windows] + [R] keys. Run dialog box is a rapid way to open programs. Here are some quick and useful Run commands. More ...
Easy CSS 3D Mouse-over Pressed Text Effect
I provide easy CSS code for 3d text when you move your mouse pointer over the 3D text shown above, the text will appear to be pressed. In this example, I configured the 3d text in a link. More ...
Regular Expressions Subexpressions
In this article you learned how to use subexpressions to rearrange matches in a regular expression and how to replace the value of a subexpression match in the results. More ...
Easy CSS 3D Text Effect
You can give high-visibility to specific text on your webpage by giving it a 3d effect. Using the CSS text-shadow property You can easily turn your text to 3D. More ...
Inkscape Layers and Z-Order
Inkscape's use of the Z axis is represented by layers and is called z-order. When you first draw an object on an empty canvas, it has a z-order of 1. If you draw a second object, it has a z-order of 2. If you draw a third object, it has a z-order of 3 and so on. More ...
Basic Inkscape Text
This article just touches on the basics of using text in Inkscape. Through the use of gradients, filters, and textured fills, what you can do with text in Inkscape is just about unlimited. More ...
The Power of a Positive Attitude
One of the most important personality traits required for the achievement of a successful life is a positive attitude. What I mean when I say positive attitude might be more accurately described as a realistic attitude. More ...
Capacitors
A capacitor is an electronic component that can store electric charge. A capacitor is constructed with two conductive plates separated by an insulator called a dielectric. More ...
Independent Contractor Agreement Template
This is a template for an Independent Contractor Agreement. It contains a series of boxes. Each box does not contain the final text of the agreement. Instead, each box contains a description or suggestion of the type of information that you should type into the box. More ...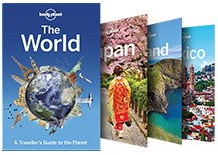 Unlimited Access to Over 1 Million Titles
Read or listen anytime, anywhere, on any device with the Kindle app. Enjoy unlimited access to over 1 million titles. Browse this month's popular mgazines. Listen to thousands of books with Audible narration.
30 Day Free Trial Renews at $9.99/month afterwards. Cancel anytime.
Custom Search