Test Your Webpage's Load Speed
Today, more than half of the visitors to your website will be using a mobile device such as a tablet or smart phone. PC users used to wait 20 seconds for a webpage to load, but mobile users are much less patient. Most mobile web users will wait only 6-10 seconds before they abandon a webpage, and half of mobile users expect a webpage to load in 2 seconds or less.
Three-fourths of mobile web users say that they've encountered a website that was too slow to load. Webpage load time is a major contributing factor to page abandonment, and load time is now an important factor when it comes to search engine page rank. Fortunately there are several free websites that will not only measure the load time of your webpage, but also analyze its structure and recommend improvements.

Run a free website speed test from multiple locations around the globe using real browsers (IE and Chrome) and at real consumer connection speeds. Your results will provide rich diagnostic information including resource loading waterfall charts, Page Speed optimization checks and suggestions for improvements.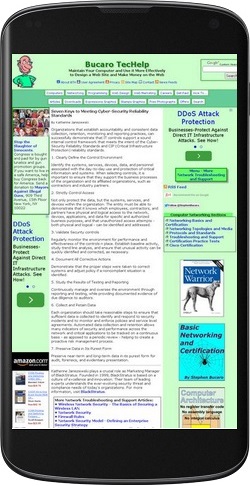 Google views my webpage as not mobile friendly.
Google's PageSpeed Insights will actually show you how your webpage appears on a mobile device, and on a desktop (actually a laptop), and sort it's analysis into sections: Should Fix; Consider Fixing; and Passed Rules. It also advises you as to how to fix the causes of slow load time.

pingdom reports that my webpage is faster than 68% of all tested websites.
They built this Website Speed Test to help you analyze the load speed of your websites and learn how to make them faster. It lets you identify what about a web page is fast, slow, too big, what best practices you're not following, and so on. They tried to make it useful both to experts and novices alike.
Other Webpage Speed Tests
There are some webpage speed test sites that want to charge you for the service. Considering the number and quality of fee webpage speed test sites available, I don't think this is a service that you need to pay for. Other webpage speed test sites want you to download an app. Whenever you download anything, you risk infecting your computer with a virus. Considering the number of online webpage speed tests available, you should not need to take that risk.
More General Web Design:
• How to Create a Website
• How To Build A Web Site That Sells
• Web Design Terms Defined
• 20 Easy Ways To Get People To Link To Your Web Site
• Basics Of Ecommerce Web Design
• Maximizing ROI via Web Site Traffic Analysis
• How to Build an Ecommerce Web Site
• Ten Reasons Why a Facebook Page is Not a Replacement for a Professional Business Website
• 404 Error Page Options
• Does Your Business Understand COPPA Compliance Laws?