Make Money in the Sharing Economy with RelayRides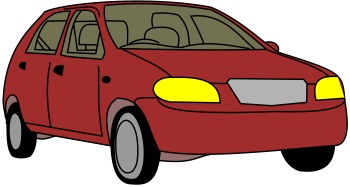 RelayRides allows private car-owners to rent out their cars via an online interface. Tell RelayRides about your car, add a few photos, and you're in the marketplace. Your vehicle must be model year 2005 or newer, have fewer than 100,000 miles and have a fair market value of not more than $75,000.
You don't need special insurance to rent your car out. During a reservation, the RelayRides insurance policy is active. Make sure your registration, your personal insurance card, and the relevant RelayRides insurance card are in the vehicle, accessible to your renter during the reservation. There are two different insurance cards - one for Arizona, and one for the other 48 states (excluding New York). Please ensure that you have the correct card for your state.
To rent out your car, update your car's calendar so renters know when it may be available. Make sure your car is clean and has at least 1⁄2 tank of gas. They recommend that you fill the tank completely, so it'is easy for you and the renter to tell that the gas was replaced upon completion of their trip.
You can set your own prices, and the company takes 25%. Three days after the completion of a RelayRides reservation, RelayRides will automatically initiate an ACH payment (like direct deposit) for your share of the rental price directly to your bank account. In order to receive these funds, you'll need to provide your bank's routing number and your account number,
Since its launch in March 2012, RelayRides has built a community of tens of thousands of car owners and hundreds of thousands of renters. Owners are able to make hundreds – or even thousands – of dollars a month by simply and safely renting out their cars.