Recording and Selling Music 101
"Aside from the creative and technical aspects of recording an album, there are legal and contractual issues that must be considered before even entering the studio. The artist or label paying the expenses of recording must be sure that everyone is on the same page regarding whether fees and/or royalties are to be paid and, if so, how much is to be paid to each party." - Howard Hertz, Entertainment Attorney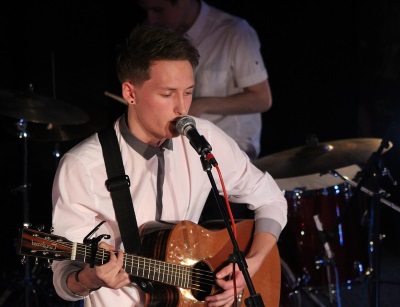 Depending upon the individual focus of their practices, attorneys may take cases that involve Intellectual Property and Contracts in respect to the music industry. Very often, composers and performing artists are neophytes when it comes to the economic and legal issues of this industry. Therefore, in this article, we will address the basics of recording, manufacturing, and sales to break even on a CD of recorded music. I (Dr. Sase) will address the economic issues.
As well as being an economist, I am a musician who has released original music and has produced/engineered the music of other artists. In addition, I own and operate a small recording studio. For the legal elements in this article, we welcome Howard Hertz, Entertainment Attorney at Hertz Schram PC in Bloomfield Hills, MI.
For the benefit of our readers, we will keep the techno-speak and accounting math to a minimum. Instead, we will present the big picture and will offer a basic understanding of what is involved in this market. In this way, we hope to help attorneys to educate clients, family members, or friends who may wish to attempt a career in this field. (Some of our readers may be interested in putting out CDs, vinyl, and downloads of their own music.) Therefore, without ado, we present "Essentials of Recording Music" for your reading pleasure.
Producing Recorded Music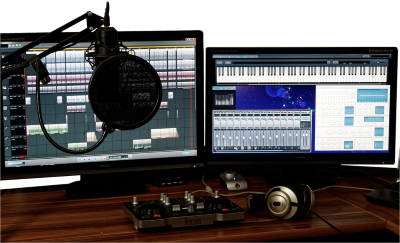 In starting, it is good to make a "low-fi" recording at every rehearsal and gig. Often, performers use a pocket digital recorder, the type employed to record lectures and meetings. As the newer digital models can hold six hours or more, one can turn it on and let it be. If the material and its performance sound acceptable under such primitive conditions, the recording passes the 1960s pocket-transistor-radio test. Importantly, any verbal notes about changes to song structure or arrangements will be included for future reference.
A digital video recorder serves well for the same purpose. In the world of the Digital Audio Workstation (DAW), the video recording also provides an excellent scratch track. Being able to watch and follow movement and changes frees musicians, producers, and engineers from the old mechanical-sounding click track and helps to achieve a more natural and expressive feel in the multi-track overdubbing process.
Led Zeppelin guitarist Jimmy Page acted as the band's producer. He got massive drum sounds from drummer John Bonham by recording him in the hall of Page's medieval home, Hedley Grange. Forests, beaches, living rooms, practice rooms, bathrooms, and other places provide wonderful places to experiment and develop new musical parts. Generally, the recording studio does not. Even if you have your own studio that allows you to work off of the clock, it is usually best to do the work-up somewhere else, just to maintain perspective.