Ten Amazing Ways to Make Money From 3D Printing
1. Create and sell designs and printed items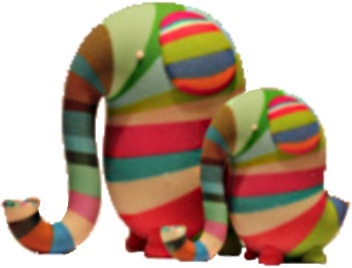 There is a wide selection of free 3D modeling software which you can use to create your 3D models. Sketchup, 3DSlash, 123D Design, TinkerCAD, Sculptris, Meshmixer and Blender are some of the popular ones.
Beginners can easily find online courses, tutorials and YouTube videos to pick up the skills in using the modeling software as well as get guidance and support from the large online community.
There are many marketplaces for you to print or sell your designs and prints:
• 3DExport - a marketplace to sell your designs.
• EnvatoMarket - a 3D models repository.
• CGTrader - one of the biggest 3D designs repository.
• Daz 3D - a 3D models repository.
• iMaterialise - you can set up your store on this website to sell your designs.
• Shapeways - set up your store here to sell your prints which have to be printed at Shapeways.
• Sculpteo - you can set up your store here to sell your 3D prints.
• Turbosquid - a 3D models repository.
If you have access to 3D printers, you can sell 3D printed items on Etsy which is a great place to sell 3D printed crafts. You can also sell 3D printed items on Amazon and eBay. Unique 3D printed items could probably sell better on eBay.
2. Buy a 3D printer and offer a 3D printing service
This option requires an investment of hundreds or even thousands of dollars to buy a 3D printer as well as some time to learn and gain the experience in order to achieve professional grade prints.
You can then offer your services through a 3D printing network like 3D Hubs and Shapeways Global Partner Network. You list your printer on their network and potential customers in your local area can find you and engage your 3D printing service.
3. Establish a 3D printed food cafe or candy store
Food Ink leads the pack by setting up the world's first 3D printing pop-up restaurant in The Netherlands. The restaurant uses a fleet of 3D printers to create culinary dishes and desserts.
4. Create novel 3D printed product or services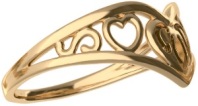 Polychemy specialises in 3D printed jewelry and they allow clients to customize their jewelry pieces online. Protoseyewear boasts 3D printed eyewear to fit you. Danit Peleg specializes in 3D printed fashion. Feetz produces custom-fit 3D printed shoes. As the technology develops, there are more and more creative entrepreneurs who will start to use 3D printing to produce customized products.
You can also open a 3D selfie studio where you scan your clients and print their figurines. Sculptraits Studio, Cokreeate and iOYS are some examples.
5. Conduct 3D modeling and 3D printing courses
Share your expertise by conducting courses and training in 3D printing. You can also create online courses on 3D printing. This can give you passive income for some time.
6. Blog and monetized your website
Blog on a 3D printing niche and monetize your website. Participate in affiliate marketing of 3D printing products.
7. Create YouTube videos
You can create YouTube videos related to 3D printing and monetize your videos.
8. Sell 3D printers
Sell 3D printers, scanners, supplies and software. You can also consider renting out 3D printers and scanners if there is demand in your community.