Start Your Own Fashion Accessories Business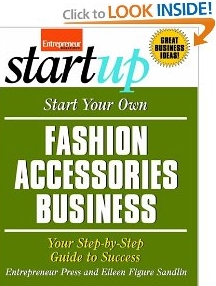 Design Your Future in Fashion!
A billion-dollar industry, fashion accessories offer a world of business possibilities for stylish entrepreneurs like you! From jewelry and handbags to scarves and hats, Entrepreneur covers the hottest accessories businesses within the flourishing fashion industry.
Learn how to create and sell your own accessories, buy wholesale accessories for resale, or establish your own online or traditional store! Providing insider advice, tips, and tricks along the way, our expert fashionistas take you step-by-step and show you how to discover your specialty, establish your business, set up your home workshop and office, manage your finances, and much more!
• Choose from popular fashion accessory niches- handcrafted jewelry, handbags, belts, scarves, and hats
• Discover the right sales avenue for your products
• Outfit your home workshop and office with the right tools and supplies
• Partner with retailers and designers to boost brand recognition
• Efficiently manage inventory and supplies for easy order fulfillment
• Boost profits by expanding and cross-marketing your product line
• And more
Partial Contents:
• Startup Expenses
• Capital Help
• From Idea to Product
• Manufacturing Your Products
• Selling Your Signature Fashion Goods
• Prospective Clients
• Setting Prices
• Earning Potential
• Tools of the Trade
Chapter 4 Your Fashion Products:
• Jewelry
• Belts
• Hats
• Scarves
• Handbags
Chapter 10 Where to Sell Your Fashion Products:
• Your Own Store
• Craft Shows
• Craft Malls
• Street Festivals
• Art Fairs
• Vendor Carts
• Selling Wholesale
• Department Storeds
• Boutiques
• Gift Stores
• Consignment
• Trade Shows
• Website
• Other Online Opportunities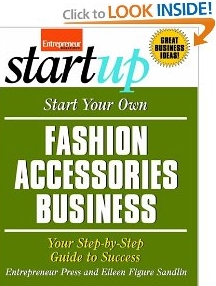 Click here to learn how to turn your passion for fashion into a successful business today!