How to Start and Maintain a Successful YouTube Career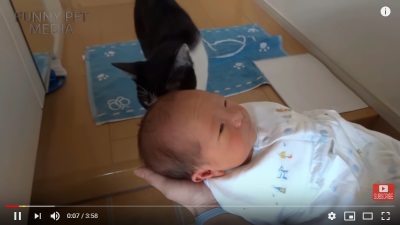 Cat Meets Baby for First Time - 11,319,162 views
The main way to earn money on YouTube is through YouTube running ads on your videos. Once you get a certain amount of views, you can connect your account to a Google AdSense account, which will allow you to start earning money on your videos. One website reports that an average amount of money for 100,000 views is $10,000.
There are many possible ways to gain video views, subscribers, friends, and maybe, if you're lucky and talented enough – the fame. Consider some of the suggestions outlined here, to see which ones apply to your situation.
Forming your initial account
Make an Account
Simply go to YouTube and click the "create account" tab.
Choose a Name People Will Remember
When choosing a Username you want it to be catchy, easy to read and have the Username somehow relate to your personality or the main category that you plan on discussing on YouTube. After brainstorming for a while, carefully choose a Username.
You will not be able to change your username in the future, however, you will be able to make new channels under your account that serve the same purpose.
Making Successful Videos
Make Your First Video
Choose a subject to talk about, particularly a subject that you know well or have a strong opinion about. You may want your first video to be an introduction to your channel and give people a taste of what you have to offer them.
For example: Tell your viewers about future topics, dates on which your next videos will come out, and the bottom line makes them want more of you.
Come Up With a Variety of Ideas
If you cannot think of something to talk about or do, watch other videos and gather ideas. After watching some videos you may be inspired to make a video response or even a spoof of their original video.
Don't copy other people's ideas. Parody is usually okay, as it is a common form of artistic expression that is not considered copying. But pretending another person's video script is also yours, for example, is copying.
Some great ideas that have worked in the past are; prank videos, product reviews, how to videos, reaction videos, gameplay videos, makeup & shopping haul videos, video memes, unboxing videos.
If you want to make a video that does not require much editing and can be done in real time, for example, a video of you playing the latest computer game, then consider live streaming it. That way you will be able to interact with viewers which will help build an audience base, and YouTube favors live streams and will rank it higher in search results during the stream.
Create Videos That Have Some Relevance to Recent News
Make video responses to well known or popular videos. These are topics that are currently being searched for a lot on YouTube and in Google search, making a video relevant to these topics have a good chance of being found.
You can find the latest topics by going to Google News or the trending topics section of Twitter.