Stop the Slaughter of Innocents. Congress is bought and paid for by gun lunatics and gun promotion groups. If you want to live in a safe America, help buy Congress back for America. Send a donation to Mayors Against Illegal Guns, 909 Third Avenue, 15th Floor New York, NY 10022
Computer Repair with Diagnostic Flowcharts
This manual for troubleshooting PC hardware problems creates a visual expert system for diagnosing component failure and identifying conflicts.
The seventeen diagnostic flowcharts at the core of this book are intended for the intermediate to advanced hobbyist, or the beginning technician.
FREE Antivirus Software : Avast!
Avast! Home Edition by the Czechoslovak company Alwil Software is Vb100 and ICSA certified. This means Avast! 4 will detect 100 percent of all known viruses. Avast! provides both file and email protection that works with any POP3/IMAP4 email client, including Outlook and Outlook Express.
Avast! Antivirus is provided free of charge for home users. Download the 7.1 MB application from Alwil Software. The only thing they request is that you register online. After you register, you receive an email containing an activation key. The program will work without the activation key, but the activation key allows you to receive automatic virus signature updates for the next 14 months. After that period, it is necessary to re-register.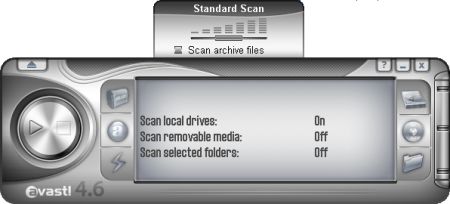 Avast! performs a scan of memory upon startup, then opens a a fancy round-cornered window that is a bit sluggish to move around the screen. Click on the drive icon (top one on right side) to select to scan local disks, then click on the big round button on the left side to begin the scan. Avast! has a simple user interface and Alwil Software provides free support via e-mail.

RSS Feed
Computer Sections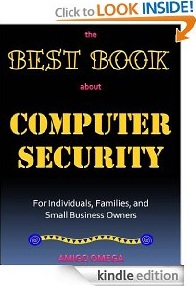 Stop wondering where the threats are and how they might get into your system - this book clearly identifies them and tells you how to avoid them, in plain language. There's much more that should be done to protect a consumer computing device than just installing an anti-virus product. This book tells you what tools you need and where to get them, usually for free.
Reader RKanter says,"This book was expertly written for the non-technical as well as the technical reader. I've been in the IT field for 20+ years and this book gave great insight into computer security and why it's so important these days. As a small business owner, the information he has put together and the solutions presented to defend against possible threats are invaluable. Click here for more information.