How to Price Your Jewelry Designs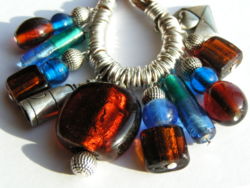 Figuring out how to price your designs is one of the least glamorous parts of running a successful jewelry design business. Pricing your designs can be tricky, especially if you design one of a kind pieces, but it is an essential step you must take to turn your hobby into a profitable business. Once you understand the costs of your business, and what you expect to profit from your work, creating a formula to price your designs is a simple process.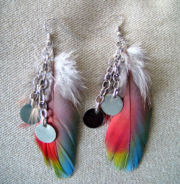 1. Keep a "recipe book" to record exactly what was spent to create each design. You will basically need to price each item used in your designs. For example, if you pay $1.50 for a dozen sterling crimp beads, and you used 2 crimps beads in your design, you would divide $1.50 by 12 (12.5¢ per crimp bead), and multiply by 2, totalling 25¢ for the crimp beads in this design. This makes it much easier to calculate the exact cost of each design.
The more meticulous you are about calculating expenses, the better your pricing will be. Even the packing materials you use for the design and the shipping costs of the supplies should be accounted for. Keep receipts - this will also come in handy during tax time, if you want to deduct business expenses. Remember that materials cost is only one aspect of the costs involved in your designs.
2. Record your time spent on each design. How quickly can you design and complete your jewelry? Second to quality, speed is a key factor in profitability. If it takes you 30 minutes to recreate a design, you would charge differently than a design that takes 4-5 hours to create. Write your time spent in your recipe book. Decide how much you would need to pay a worker to do your job, and pay yourself at that rate. This is a vital aspect of the costs involved in your designs; don't ignore it!
Sooner than you think, you may decide to hire a friend to help you prepare for a show or party. The hourly wage paid to a worker, whether that person is you, or someone you hire, must be built into your price scheme, or you will not be able to remain in business. If you begin by charging $10 per hr for your work, and a necklace takes you 2 hours to make, you will add $20 to the materials cost of your necklace for your time. As you become more experienced, you will charge more for your skill and expertise.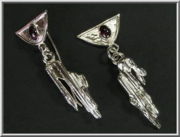 3. Add Overhead and Profit. Everyone has a different method of calculating their overhead costs, but there is ALWAYS some overhead. What is overhead? Overhead covers a myriad of "hidden costs" and ignoring it is a fast way to underprice yourself out of business.