In design, photography is only growing in importance, after all pictures can say a thousand words. Imagery is one of the best methods to represent you and your brand in the best light and connect emotionally with your customers.
As a designer I have spent hours looking for the free stock image that we actually WANT to use. I can't stand ugly cliché stock photos or cheesy looking photos. (You know what I'm talking about, people in suits shaking hands or with phony smiles.) Luckily, more and more free stock photo websites are popping up. Now there are more opportunities to find the perfect image... for FREE!
We have the answer!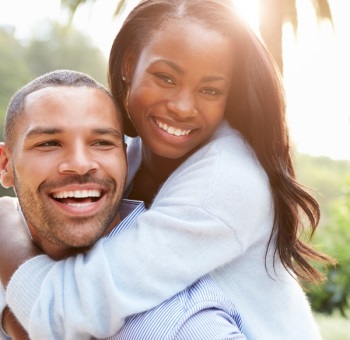 Image source: https://www.pexels.com/photo/man-woman-couple-portrait-24948/ CC0 License Free for personal and commercial use. No attribution required.
Don't waste your time browsing for free images, I have compiled a list of free photo sites that you will actually want to use - all without needing an attribution link. All photos are released under the Creative Commons Zero (CC0) license.
What is the Creative Commons Zero (CC0) license?
• Pictures are free for personal and commercial use. You can use and edit them any way you'd like - with no strings attached
• You don't need to ask for permission or include a link back to the source (attribution)
• Restrictions for CC0 licensed images (honestly, these are pretty common sense): Can't use images for any inappropriate, criminal, defamatory or degrading purposes. You can't use or redistribute photos on other free photo website or apps. You can't sell and/or redistribute images implying you're the photographer or owner
Now to the good stuff! Here are 15 resources with high quality, free images:
Pexels - A powerful stock photo search engine for CC0 licensed images from various sources. We often use this source and we find a lot of nice, high quality photographs. The site also has an easy to use search function.
Picjumbo - New photos are added daily from a wide variety of categories including abstract, fashion, nature, technology and much more.
Pixabay - Another useful stock photo search engine for CC0 images with over 580,000 free photos, vectors and illustrations. This source has a much larger collection than many others on this list.
Unsplash - Unsplash has arguably become the best source for stock images. Releases 10 new photos every 10 days. Their photographs are well known for their quality, exceptional lighting and Instagram-style effects and filters.
Death to the Stock Photo - Receive photo packs made up of 10 photos within a certain category via email every month. A great way to build your photo library.
Stocksnap - Hundreds of high-resolution images added weekly.
Negative Space - 20 free stock photos added every week. The photos are searchable and can be sorted by category, copy space and color
Picography - Free hi-resolution photos encouraging you to "use them however you like".
Skitterphoto - Amazing collection of high-quality and vivid photos.
Kaboompics - A great place to get quality photos, with a nice selection of lifestyle images.
Gratisography - I love this one! If you're looking for free images that are a little different and unusual, Gratisography is the place to go. From the close up of a cat's nose to a guy using a tin can telephone, you're sure to find something that will set your visual content apart. Ryan McGuire of Bells Design is a designer with sense of humor.
FoodiesFeed - Images of food from cuisines to entrees to desserts. Delicious food images perfect for your food related site or blog.
MMT - Jeffrey Betts provides free photos.
ISO Republic - High quality photography, which is perfect for blogs and hero images.
Splitshire - Images include people, landscapes, abstracts, everyday scenes and objects
Final Thoughts
As a reminder, to be extra safe review the specific licenses on each website to make sure you are using these images correctly. Taking an extra minute now could save you from headaches and being fined down the road. So browse through these sites and start building your free stock image library and bookmark your favorites!
---
Visit us at: Twingenuity Graphics

Learn more at amazon.com
More Graphics Design Tips:
• SVG Image Clipping
• How to Make a Meme
• MathML mtext Element to Display Plain Text
• Getting Started with Krita
• MathML Element to Display a Radical
• How to Remove PNG and JPEG EXIF Metadata
• SVG Code to Create a Rectangle and Text and Translate as a Group
• Where To Find Free Stock Photography, Clip Art, And Other Graphics For Your Web Site
• Inkscape Preferences
• SVG Example Code to Skew Elements