Find Free Stock Photos You'll Actually Want to Use For Your Website or Blog
In design, photography is only growing in importance, after all pictures can say a thousand words. Imagery is one of the best methods to represent you and your brand in the best light and connect emotionally with your customers.
As a designer I have spent hours looking for the free stock image that we actually WANT to use. I can't stand ugly cliché stock photos or cheesy looking photos. (You know what I'm talking about, people in suits shaking hands or with phony smiles.) Luckily, more and more free stock photo websites are popping up. Now there are more opportunities to find the perfect image... for FREE!
We have the answer!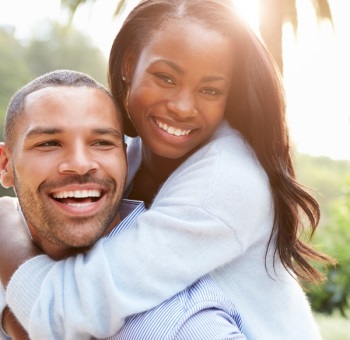 Image source: https://www.pexels.com/photo/man-woman-couple-portrait-24948/ CC0 License Free for personal and commercial use. No attribution required.
Don't waste your time browsing for free images, I have compiled a list of free photo sites that you will actually want to use - all without needing an attribution link. All photos are released under the Creative Commons Zero (CC0) license.
What is the Creative Commons Zero (CC0) license?
• Pictures are free for personal and commercial use. You can use and edit them any way you'd like - with no strings attached
• You don't need to ask for permission or include a link back to the source (attribution)
• Restrictions for CC0 licensed images (honestly, these are pretty common sense): Can't use images for any inappropriate, criminal, defamatory or degrading purposes. You can't use or redistribute photos on other free photo website or apps. You can't sell and/or redistribute images implying you're the photographer or owner
Now to the good stuff! Here are 15 resources with high quality, free images:
Pexels - A powerful stock photo search engine for CC0 licensed images from various sources. We often use this source and we find a lot of nice, high quality photographs. The site also has an easy to use search function.
Picjumbo - New photos are added daily from a wide variety of categories including abstract, fashion, nature, technology and much more.
Pixabay - Another useful stock photo search engine for CC0 images with over 580,000 free photos, vectors and illustrations. This source has a much larger collection than many others on this list.