Turn Your Crafting Hobby Into an Etsy Business
Have you always considered turning your hobby of crafting and art-making into a paid job? Well using the selling platform Etsy, you can create your own online shop and sell your products to people all over the world. Learn the basics of creating your own shop, making it as a business, and helping it to grow so you can live your dream of crafting full-time.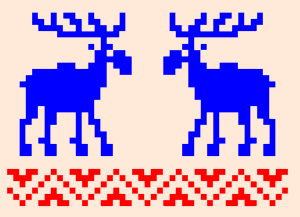 Consider Etsy Fees
As any online seller knows, nowadays selling anything online is a long shot. A lot of money can be burned up paying fees for items that don't sell. Setting up a shop on Etsy is free, but it cost $0.20 USD for each item listing, and a listing lasts for only four months. If your item sells within that period, there is a 3.5 percent of the item's sale price transaction fee.
You might consider Shop Handmade where they donít charge you any listing fees or transaction fees. Their site is totally advertising supported. Shop Handmade doesn't get as much traffic as Etsy, but neither do they have the massive number of competing items. You can sign up, create a store, and start uploading photos and creating listings right away. All payments for items sold go to your Paypal account.
Another interesting opportunity I found is You Can Make This. Here, rather than selling crafts, you sell sewing, crochet, quilting, and other patterns for crafts. This is an important difference because it's so difficult and expensive to ship actual physical crafts items. You get 50 percent of the purchase price on each pattern sold.
Set Up Your Etsy Account
The actual steps for making your own account are quite simple. Go to Etsy.com, click "register", and fill in the blanks. The tricky part is coming up with a suitable username for the long haul. This will become your identity on Etsy. It will also be part of your URL (username.etsy.com) and your brand. Choose carefully because it cannot be changed later.
• Make sure your username is easy to spell so that you donít have difficulty referring people to it. You can capitalize the first letter of each word if you want. It won't affect the url or your login, but makes it look nicer when people come to your page.
• You may not always sell the same type of item or craft, so try not to make your shop name too specific. If you originally name your account "Yarnworks" but later stop knitting and begin selling jewelry instead, it will be confusing to customers.
Etsy automatically sets everyone up as a buyer, so you must change your account settings so that you can sell things as well. Log into your account, click the Ďsellí tab at the top of the page and then "get started" on the following page. You will just need to enter in a valid credit card to complete the process.
Design Your Storefront
When buyers visit your Etsy shop, they will be directed to your "storefront". This is the front page of your shop, from which you are allowed to add text, a banner, and personal information about your shop. Having an attractive storefront will significantly increase your chances of making a sale, so make sure that yours looks professional.
• Design a banner to go across the front of your shop with your shop name. Make sure that it is professional and relevant to the products you sell.
• Fill out your "about the seller" tab. Include a small photo and some personal information about you or your shop. Giving buyers the opportunity to know who is making the products they are viewing will encourage them to support you.